Artificial intelligence is defined as the ability of a computer to carry out tasks commonly associated with intelligent beings. The term relates to a group of actions that can be performed by a machine which resemble human actions.
Among these actions are reasoning, meaning-making, and even learning from repeated experience. Microsoft AI and its suite of products contained in Office 365 bear the hallmarks of an increasing range of AI capabilities. Now let's take a deeper dive into Office 365 AI (Artificial Intelligence).
Introducing Microsoft AI
Microsoft AI is present in a number of helpful tools and applications intended for personal, business, and enterprise use. Like the best AI, Microsoft AI tries to create a symbiosis with a person or people performing tasks in a group. The machine will do the routine, repeatable work so that humans can concentrate on the more involved tasks in a more productive and effective way.
Key Features of Office 365 AI
A Harvard Business review study found that large moonshot AI projects are much harder to pull off than smaller AI projects that incrementally improve existing processes.
Office 365 AI is an example of this. It is important to note that developing artificial intelligence is an iterative process. AI-powered features are refined over time. Many iterations are developed and honed as developers try to understand what works for users and what does not.
A lot of product development gets to the next level when there is a feedback loop. Users show adoption and usage of certain features, which are then rolled out. Microsoft AI has a wide range of applications within healthcare, education, logistics and rescue operations and humanitarian aid where AI is vital.
To support the changing world of work at our desks, Microsoft's Office 365 is transforming into a collaborative and cloud-based suite. Allowing users to work together in real-time from almost any device. Within the stable of products in Office 365, there is a steady stream of AI jumping to prominence in the near term as breakthroughs happen. Here are some examples:
Outlook
Email reader: For users on the go, Outlook assistant Cortana can read out your emails with almost human intelligence. It summarizes important details like sender, time sent, and subject.
Scheduler: Cortana can also perform a range of scheduling tasks such as suggesting meeting times to chosen contacts, finding time slots in your diary, and booking a room. All this can prompted in natural or spoken language.
Draft Sync: Sync your email drafts between multiple devices automatically. This means you don't have to rewrite abandoned emails as you switch between devices.
Translating Email: Useful for today's globalized world, translate foreign language emails in one click on any device with Outlook. The translation is at a high level of intuition and user-friendliness.
Meet Cortana – Your assistant for life
Excel
Insert data from picture: Take a snap of data in table form on a piece of paper. Save yourself endless time when importing more detailed information like analog spreadsheets or schedules. The AI knows it is reading a table and smoothly replicates it into excel cells.
Ideas in Excel: Using visual summaries, the tool can pick up possible correlations between data points that you haven't seen or noticed. It is like having a very smart assistant on hand.
Natural language queries: You can ask a question about your data and get intuitive, data-driven answers. No need to know how to write the correct formulas.
PowerPoint
Live captions and subtitles: If you are hearing-impaired or non-native speaking, no problem. Powerpoint can now provide captions and subtitles in real time during presentations. It supports 12 spoken languages and displays on-screen captions in over 60 languages.
Presenter coach: Designed to help users improve their presentation skills. This feature can give instant feedback on common traps like bad pacing and the use of filler words. It can even detect and warn you if you are reading from slides word for word.
Reuse existing slides: It removes the need to recreate new slides. It allows users to extract slides from any presentation they have access to for seamless insertion into their slide deck.
QuickStarter: Powered by Microsoft's search engine Bing, this feature provides well-curated outlines on any topic. This makes it easier to get going with presentations when users might not have ready ideas.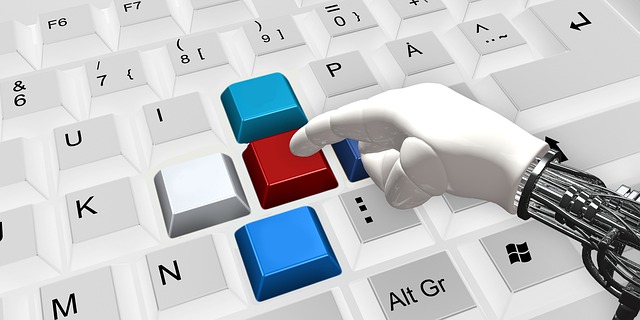 MyAnalytics for Office 365
Increased productivity: Using powerful AI, this feature helps you analyse your own work habit data in a more understandable and instructive way. For example it can dissect how you spend time between meetings and emails. As well as your after-hours work behaviour.
Leadership insights: This feature leans on leadership research. It warns you when you are spending too much time on remedial one on one meetings. As well as picking up other trends in communication with direct reports. It also tracks your tendency to effectively perform follow up tasks related to meetings you scheduled.
Word
Language translations: Translate sections of text or whole documents into more than 60 different languages. Using machine learning, the tool translates complex or ambiguous language as a human would. So, the translation does not lose meaning.
Resume assistant: This tool allows you to create engaging and effective resumes. It uses personalised insights from partners like LinkedIn. It keeps abreast of trends in resume etiquette and structure for you.
Acronym definitions: This feature makes suggestions for acronym definitions specific to your organization or industry while you read documents. It makes the reading less laborious and repetitive.
Task lists: Create task lists in Word which colleagues can quickly access and make additions or carry out instructions as required.
Conclusion
The aim of Microsoft AI is for the technology to adapt to the user. In order to assist them and to magnify their skills and productivity. Gone are days when the user experience felt like being funnelled into the way the application was designed to work.
AI is now becoming a personal assistant. In every way by limiting distractions, allowing you to hone in on the key processes which are innate in task completion. This is where your concentration is required the most. Microsoft AI and Office 365 AI products save you time and make you more productive.