What are digital workplace key apps? Digital workplace and Apps are both buzz words. Let's start with the definition of a mobile app.
What is a Mobile App?
A mobile application, or simply referred to as an "App", is a software application which is designed to run on mobile devices. It's initial aim is to provide productivity assistance.
With rapid technology advancements, application production spread to other areas. These include games, factory automation, order tracking, multimedia players and many more. Application production grew in order to suffice the needs of the phone users.
Now thousands of developers offer millions of applications which can be downloaded from application distribution platforms such as the Google Play Store.
Some apps are free while others are not. People can find a lot of digital workplace key apps on such platforms. With the E-Commerce business booming, more technological advancements are expected. Hence, the increase in such Apps.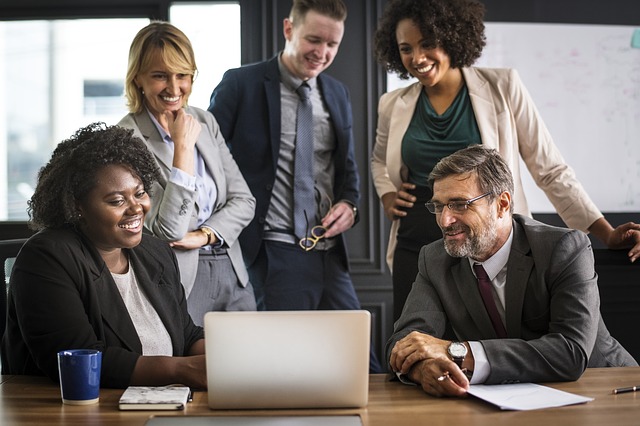 The role of Mobile Apps in the Digital Workplace
A digital workplace requires its employees and business procedures to align with the technology used by the enterprise. The main reason for this is, in order to improve the operational efficiency of the workplace.
Therefore, digital workplace apps have become a basic need for many businesses. It is not about the number of technologies implemented in the workplace but rather the effectiveness of the implemented technologies.
If the workplace apps are implemented effectively, they can largely benefit the workplace in communication procedures. Whether it be between the employees themselves or with the customers. They can help the employees to keep an eye on deadlines and improve task handling.
Apps can also be used for advertisement purposes and to improve the visibility of the workplace.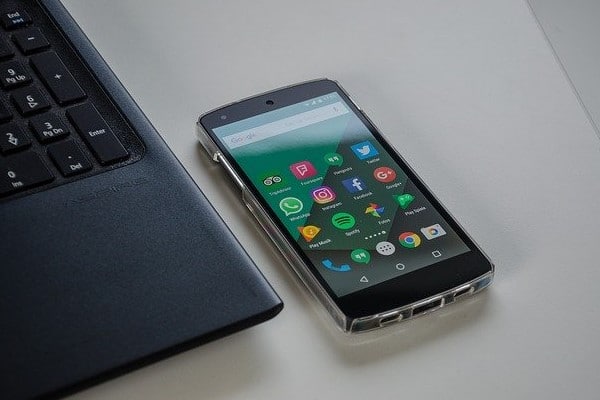 6 Types of Digital Workplace key Apps
It is important for a digital workplace to identify the needs of the employees. So that the approriate applications needed could be setup.
Management needs to assess the use of an app. The important questions to keep in mind are: how can one improve the end-user experience and how can one increase the overall productivity of the workplace.
With many tools and platforms available for use, the following are the main types of applications a workplace uses.
1. Content Sharing Apps
An effective workplace allows its employees to communicate without any delay. With some workplaces being at remote areas and occasional unavailability of some employees, communicating can be a problem. Therefore content sharing apps are important. They allow users to share screens and files while chatting. This is, as if the other person is right in front of them.
Applications like Zoom or Google Hangouts can act as an alternative. But this lacks face-time. Slack is another app which allows employees to communicate easily across the enterprise. Users can chat with other team members, clients and customers. In addition, it allows users to share files instantly.
Such virtual meet-ups saves a lot time and vastly improves the workplace efficiency.
2. Project Management
It is important for a workplace to keep track of the objectives and deadlines of a project. Applications offering tools to manage a project can be extremely useful for an enterprise. An example of this is Asana.
They can help in planning the project by scheduling objectives and procedures to be carried out. They also allow to delegate tasks and sub tasks to individual employees. This includes the required information for that particular task, templates and workflows.
Project management apps allow user to keep files, images and documents all together with respect to the task and the role of the employee. Such apps make sure that a project is carried out without the least amount of confusion and delay.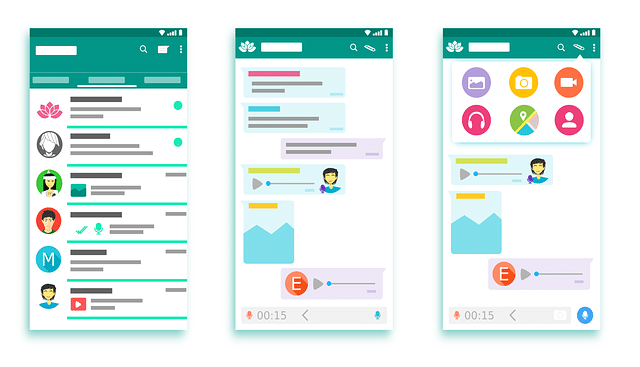 3. Workplace Management and Business Process Management Software
Workplace management software provides capabilities for process optimization and business automation. Such apps enable effective data and document management across the enterprise.
Documents are categorized by such apps in respect to the department of the organization. Access can then be granted to the affected individuals. This process in turn ensures precise activity tracking and allows visibility into delayed tasks.
Business Project Management Software allows cross-platform integration and process automation. It connects workplace applications such as CRM tools, ERP tools and document management portals. All in a single environment. This software is designed for process modeling and automation.
4. Document Processes
A lot of drafting of documents is done in an enterprise by its employees. Therefore, a system is required to ensure a smooth documentation process.
Document Processing Apps make sure that documents are written, processed and delivered appropriately and on time. Companies use for example, SharePoint applications to keep templates to ensure consistency according to the company standards. Rules and Polices can be applied.
Dropbox can then be used to deliver, receive and save these documents.
Updates are made and notes are taken. These tasks can be performed in apps such as Microsoft OneNote. They are all performed with the help of Document Processing Applications.
The Ultimate Document Management Guide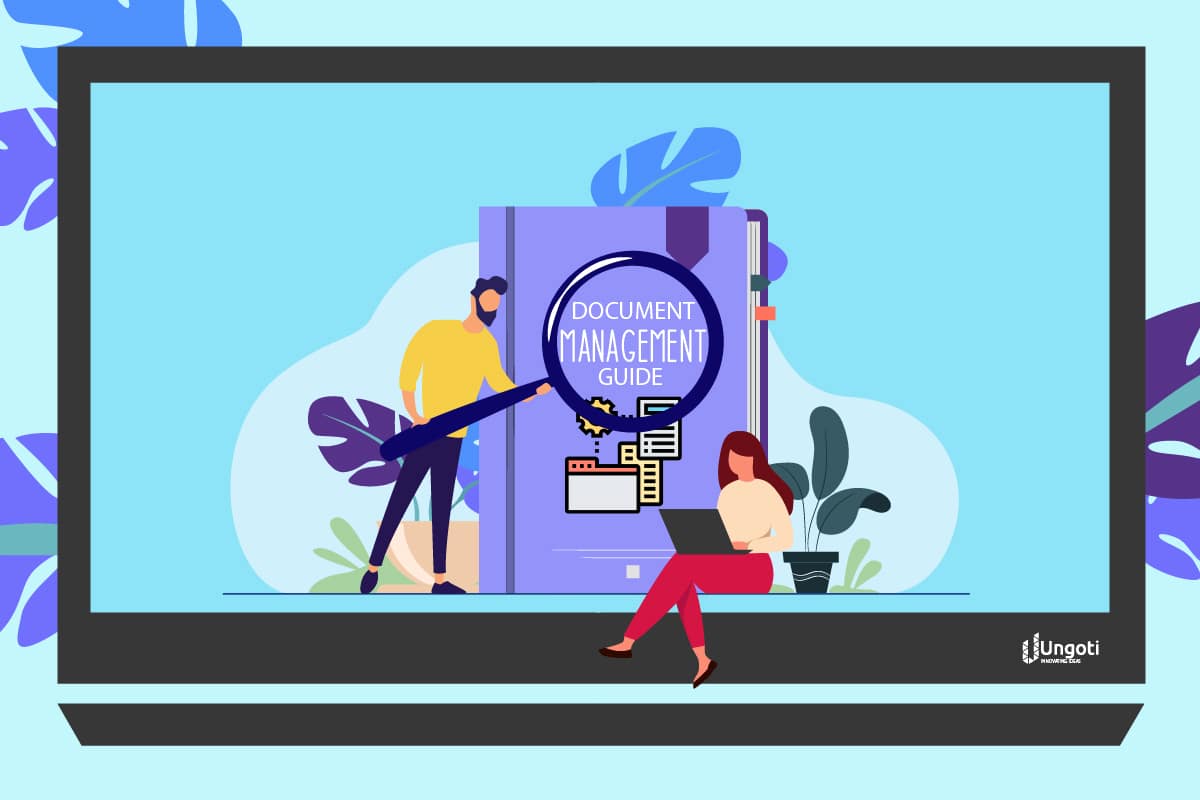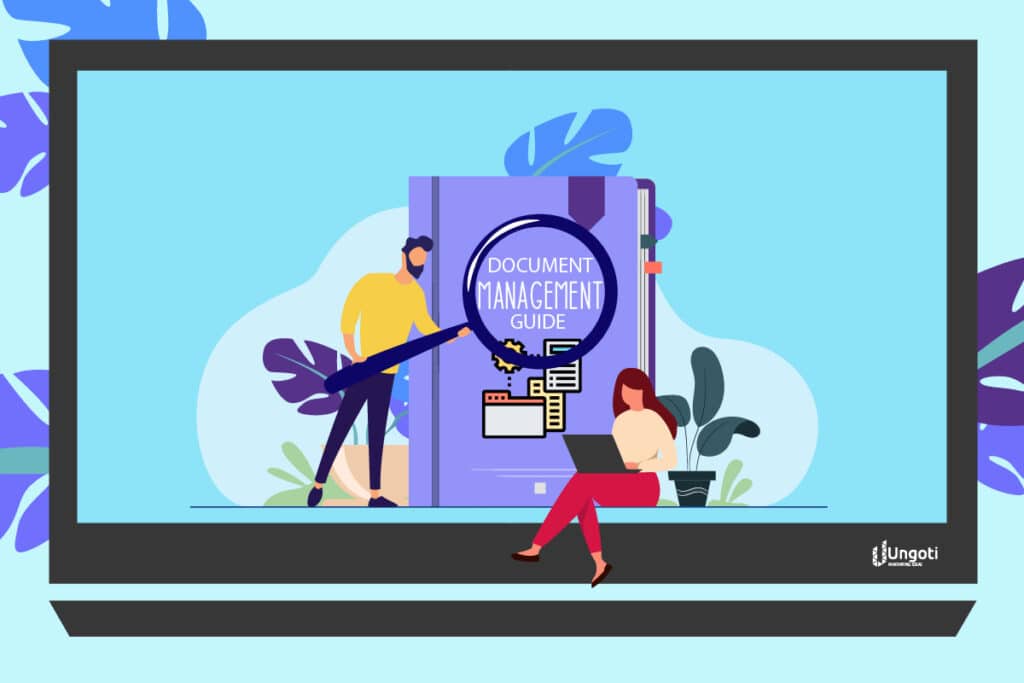 5. Unified Communications
Effective communication is a key part of a workplace.
In order to ensure effective and quick communication, digital workplace uses applications such as Skype, Microsoft Teams and WebEx for video conferencing via high definition videos and calls.
Meetings are held with remote employees using such applications. Such apps allows workplace employees to meet deadlines, perform tasks and negotiate effectively without any travel expenses. This also saves time.
6. Customer Relationship Management Apps
An effective digital workplace requires a good relationship with its employees as well as its customers. Therefore, it is crucial to manage customer complaints and concerns effectively.
CRM apps allows businesses to ensure customer satisfaction. With the help of CRM apps, customers can effectively communicate with the company's employees. In turn, employees can provides product insight and information to customers.
Benefits of Digital Workplace Key Apps
Many organizations recognize the importance of apps and utilize them daily to improve the efficiency of the workplace. These apps help the workplace in many areas and it would be safe to say that such apps play an essential part in running the organization smoothly.
Applications' usage can highly transform the way work gets done in a workplace. Here are some examples.
Digital workplace key apps can help its users to provide real-time facility and location information. It helps to inform employees with relevant and up-to-date information. Examples are shuttle tracking services, dining menus, parking availability, mapping of the workplace using GPS services and facility-issue reporting. This allows employees to quickly submit reports.
Applications can also allow a workplace to establish a central information hub for its employees. With a workplace having its employees on-the-go in locations all around the globe, an application can provide access to a central hub. By accessing this central hub, employees can get information quickly. For example regarding the policies of the workplace, human resources information, training material, organization news and announcements, as well as the social media feeds.
Mobile apps in a workplace can also create a personalized user experience for its employees. Apps can be used to establish Persona Profiles, depending on the role and the position of the employee in the workplace. These profiles can in turn contain information regarding field sales, human resources and office staff in respect to the Persona of the individual.
Applications in a workplace can also help notify the employees regarding enrollment deadlines, major company news, event reminders, or other emergencies. Thus saving time.
Push Notifications in a app can be useful as they can inform app users of important information even if they are not using the app.
Certain application use can also help to promote special events and programs being conducted in the workplace. This can in return improve employee engagement. It also allows a workplace to have a flexible work environment thus saving time and resources and making it a fun place to work.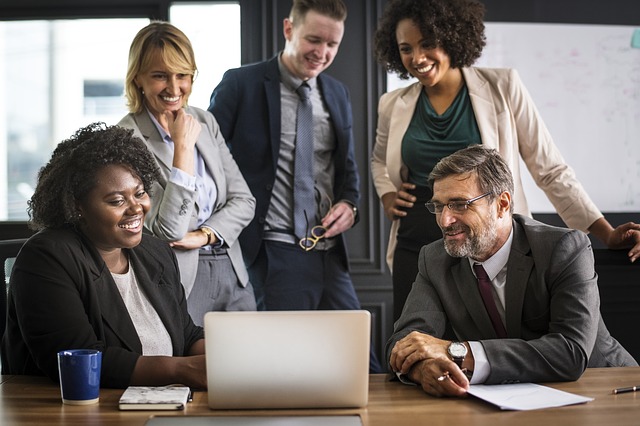 Top Apps used to Increase Workplace Activity
Slack – It works as a chat room for the whole company. Employees can use channels and accounts in the app to communicate with other employees. Employees can be within their team or outside of their team. Slack also centralizes work channels and tools commonly used by employees. It also offers voice and video connections within the workplace.
Google Hangouts – This app offers instant messaging, google application integration, group conferencing capabilities via HD video calls along with screen sharing options. It supports several computing devices. Hence, it is a favourite among digital workplaces.
Asana – This is a task management software which allows its users to organize their work using different templates. Informs them about upcoming deadlines via notifications. Allows employees to have an actionable conversation where they can attach their files to their work and conversation.
ProcessMaker – This app allows its users to create accurate and straightforward electronic workflows. These can be highly customized according to their needs. Then can be delivered to other personnel working within the workplace. It also keeps an account of the documents submitted by the employees. This allows the company to make better decisions regarding projects and hiring.
Dropbox – This application offers a cloud platform where users can save several types of files. They can then access them by using another device using an internet connection. Therefore allowing convenience for employees in accessing files. It stores data online thus saving the devices' internal space.
Evernote – This app works as a digital file cabinet. Employees can use this app for note taking, writing and accessing journals. It can also be used for content sharing and tagging. It also offers cloud management and Optical Character Recognition capabilities.
Pipedrive – This is a CRM application which allows its users to handle emails with the help of its mailbox integration feature. The user can share contacts with other employees. it can help in planning sales activities and monitoring deals as its performance metrics tracking allows businesses to make better decisions.
… and more workplace key apps …
Microsoft Office – This suite offers various apps. It offers its users a variety of ways in which they can create and edit their documents. Excel allows users to analyze business data and accounts. Word allows users to write articles and CV's. Business presentations can be made using Microsoft Office. It is supported by many devices and can be accessed easily.
OneDrive – This app can be used to store images, videos, and documents in a cloud storage folder. They can then be accessed by using another device. Of course with an internet connection. This is a means of allowing user accessibility on-the-go.
Workpoint – This application allows users to coordinate and share business data with various writing formats. Emails can be easily handled. Documents can be sent and received quickly. Web sites can be hosted, including blogs and journals.
McAfee – This is a device protecting app which scans the device for harmful malware and viruses. This app helps in protecting the data stored in a device and alerts its users in case of a security breach.
Skype – This app can help in building relationships within and outside the workplace. It offers both voice and video calling services along with instant messaging. Furthermore, groups can be created with the app accordingly which can help in effective project management by a team.
Employee experience
By using such key applications in a digital workplace, employee experience can greatly increase.
Data management can be easily done by using cloud platforms. As the data needed can easily be accessed by having an internet connection. This can in turn allow to make faster decisions. Feedback regarding these decisions can be received quickly. Adjustments can be then made, hence improving the workplace's agility.
Teams within the workplace can become more organized as a friendlier environment is encouraged. However, there are some concerns regarding usage of applications within a workplace. Mostly, with the security of the individual using the application.
Security Concerns
Mobile devices face several risks on many levels of usage. Malware and viruses can corrupt the software and network compromise can trigger data and identity theft.
With more people having access to workplace key applications, cyber-attacks and data breaches are becoming a concern for digital workplaces. Users of enterprise apps can, not only put their personal data at risk but also the organizations data.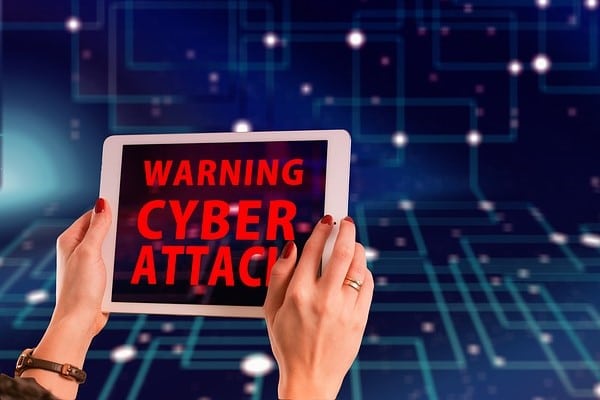 The recent scandal of Ritual, a social food-ordering app, makes employees question the authenticity and safety of business procedures conducted by using an application. The problem with Ritual was that anyone could join any company's Ritual group without any verification and could learn about the employees office location. The lack of privacy controls on the app caused the developers to reconsider their terms and agreements and settings for the app.
However, this incident raised awareness regarding app security. It made organizations think about the procedures used to operate these apps as well as the apps privacy control before fully applying it throughout the organization. Most organizations now consider the Cyber hygiene of a workplace by using a variety of tools which remotely manage mobiles devices within the digital workplace premises.
Since apps play a key part in a digital workplace, it is important to authenticate their security. Employees should be cautious about the types of apps they install in their smartphones in order to avoid any malicious app from gathering or compromising their own or the workplace sensitive data.
Employees should also avoid insecure network connections, vulnerabilities in third-party libraries where sensitive data is stored, and should monitor their usage in order to avoid any risks.
Since applications play a key part in many workplaces, and probably their importance will increase in the near future, it should be of utmost priority to make these applications and devices as safe and secure as possible.