Microsoft regularly updates its products, making them more useful for users. One of the most talk-worthy releases from the company recently is the Microsoft Power Platform.
The platform is a blend of three products from the company. It provides the means to automate, surface, manipulate, and analyze data for your organizational functions. Let's take a closer look at Microsoft Power Platform and the potential it holds.
What is the Power Platform?
Microsoft Power platform is a collective term for three products from the company. These are Power BI, Power Automate, and Power Apps. The platform on which this combination is based is Common Data Service.
It allows a unified data schema, making it possible for services and applications to interoperate.
Traditionally, just the IT teams would be responsible for automating and creating apps. They were also responsible for analyzing data. Due to this, the staff would have to convey their requirements to the IT department and wait for the solution to be built.
It was not only time consuming but also costly in the long run. Also, the long waiting times caused many internal delays. Fortunately, with Power Platform, things have become easier.
Basically, it means that non-tech users also have access to digital information. With the three capabilities of Microsoft Power Platform, the staff can do much more with data on their own without any coding knowledge.
It may not offer the same level of intricacy as advanced coding. But it does allow non-tech users to automate and analyze data in a way that was not previously possible.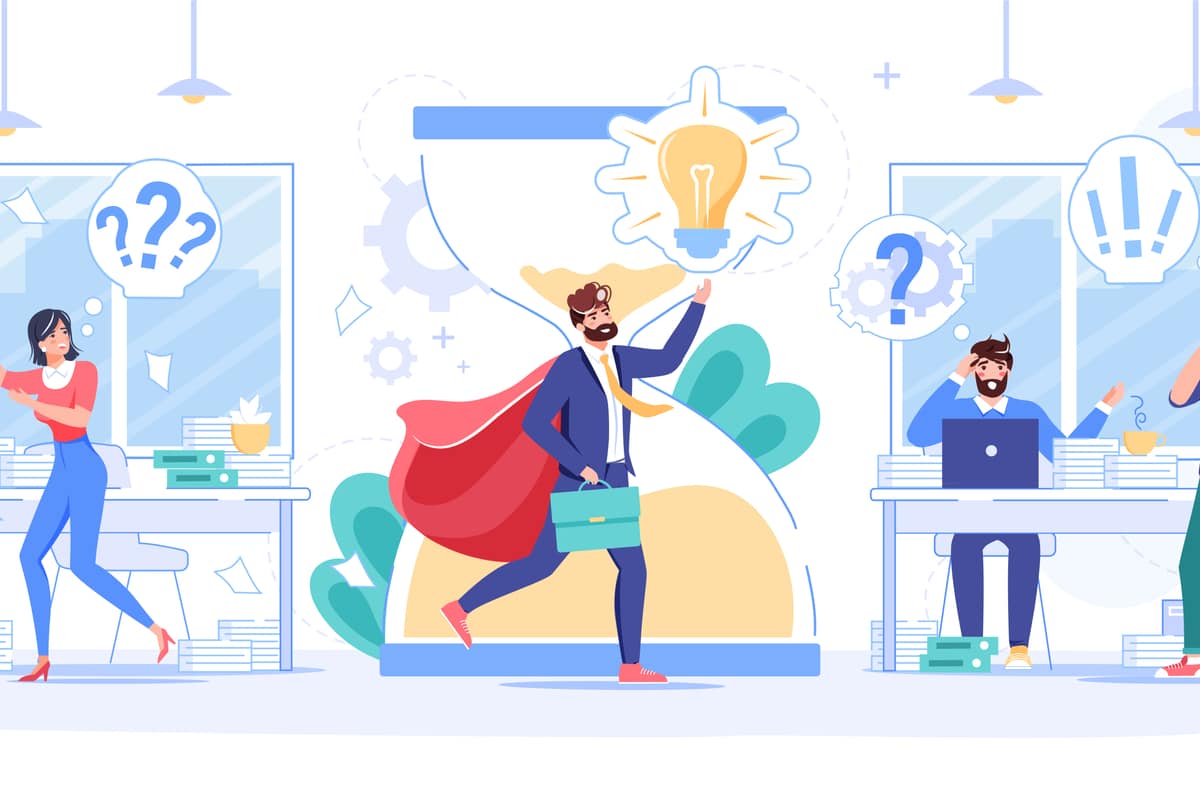 What Is Power Apps?
Power Apps is Microsoft's suite of services, apps, and connectors. At the same time, it is also a data platform. It provides a development environment that allows the building of custom apps as per your business needs.
You can build custom apps with Power Apps that connect to one of the two of these data sources:
On-premise data sources, like locally hosted SQL servers
Microsoft Dataverse, the underlying data platform
Power Apps allows you to create three types of apps:
These apps have a responsive design. Plus, they integrate with your current workflows. They also work on both mobile devices and desktop browsers.
What Can You Use It For?
Here are some features of Power Apps:
Power Apps Portals Studio: It is a WYSIWYG design tool. Therefore, the portal studio allows you to work with web pages, lists, and forms.
App Designer: It is a helpful tool to create model-driven apps.
Power Apps Studio: This app designer allows you to make canvas apps. Microsoft claims that the process is as easy as building a Microsoft PowerPoint presentation.
What is Power BI?
Microsoft Power BI is a collection of apps, connectors, and software services. These solutions work together to make interactive insights using unrelated data sources.
Your data could be in any format, such as a cloud-based data warehouse or an Excel spreadsheet.
This collection of software services has different elements, such as:
Power BI Desktop: It is a Windows desktop application.
Power BI Services: It is an online SaaS service.
Mobile Apps: You can also download Power BI mobile apps on iOS, Android, and Windows devices.
These elements are designed to help you in consuming, sharing, and creating business insights in the best possible way. Along with these major elements, Power BI also has two more features:
Report Server: The report service is an on-premises feature. Here, you can publish the reports you have created using Power BI in the desktop version.
Report Builder: It allows you to create reports that you can later share in the Power BI service.
Depending on your role in the organization, you can use Power BI as per your needs. For example, you may want to use it to view dashboards. For that, you can use the Power BI service.
Someone who works with numbers may use Power BI Report Builder too. They can later share these reports on other elements after creating them on the BI desktop.
What Can You Use It For?
You can use Power BI to:
Manipulate and make sense of complicated data
Create visuals, like dashboards, maps, and charts
Present your data in an easy-to-understand way
What Is Power Automate?
Power Automate is the third component of the Microsoft Power Platform. It lets you automate your business processes. Plus, you can use it to move business data from one system to another. It can also connect to nearly 300 data sources.
More importantly, it saves you a ton of time since you can automate tasks. This is possible through recording keystrokes and mouse clicks on your desktop.
According to Microsoft, Power Automate can benefit many industries, such as:
Healthcare
Insurance
Manufacturing
Retail
Banking
Here are some benefits of using Power Automate:
Easy Sharing: Power Automate's connectors make it easy for you to move data from one application to another. Thus data can be shared between coworkers and stakeholders.
Safe Automation: Anyone on the staff can create secure and quick workflows without any coding experience.
Manage Difficult Tasks: With Power Automate, you no longer have to do repetitive manual tasks. It lets you automate regular tasks, saving a lot of time. Thus, you can use this time to tackle more challenging tasks.
What Can You Use It For?
Since Power Automate lets you automate tasks, it's up to you to get as creative as you can with its capabilities.
Suppose you posted something on Twitter. You might want the same thing to be published on all of your social media forums. Let Power Automate take on the task instead of doing it manually. Moreover, Power Automate allows you to automate approval processes.
You can also save all email attachments to SharePoint or OneDrive, based on your preference. The possibilities are endless.
Final Words
To sum up, Microsoft Power Platform truly lives up to its name. It brings efficiency and ease of use to tech and non-tech users alike.
The platform is also quite easy to learn. Your employees do not have to learn a couple of different software tools. Instead, they can just get on board with Power Platform and do most of their daily tasks with ease.
They can automate, share, analyze, and streamline business processes while using a single collection of tools.
Additional reading: