Why do we need a Document Management System (DMS)? What is SharePoint Document Management? Why do we need it? Why don't we just continue with our current system?
Documents
Documents are an important part of our lives. They're essential whether it's personal documentation that we keep in our homes, or professional documents that enterprise corporations are relying on.
The future of documentation turns towards the electronic world. The ways in which we manage them are changing too. Many companies develop dedicated management systems for digital documentation. Stay tuned as we're about to delve into why they're important.
Some good stuff here: get to know more on documents.
The concept



Explore our Document Management Services

Benefits of a Document Management System
As our documentation begins to increase, so does the need for management. It is nearly impossible to find the right document that you need if they are not properly managed and organized.
While document management on paper is done by a real person, the options with digital documentation are more flexible.
The most effective method is having a document management system, which has multiple benefits for the user, such as:
Security and Safety
Unlike paper documents and digital documents that are simply placed in basic folders, the documentation that is handled by a document management system has much better security.
The access to sensitive documentation can be controlled at folder level. This means it can be limited to certain employees.
It also adds extra detail to the access of the documents, letting you keep a trail of who accessed it, who changed it and when it was viewed.
It is also a safer alternative as hazards that can affect paper are no longer applicable. You can backup your documents to cloud storage. If the files are lost at any point, the backup can easily restore your work. This can save you lots of money if you needed to recreate them.
On top of all that, you can even recover older versions of documents in case you regret any of the more recent changes to it.
With guaranteed safety controlled at every level and a proven durability, digital documentation managed by a dedicated system is the best option for important documents, especially in large businesses.
Storage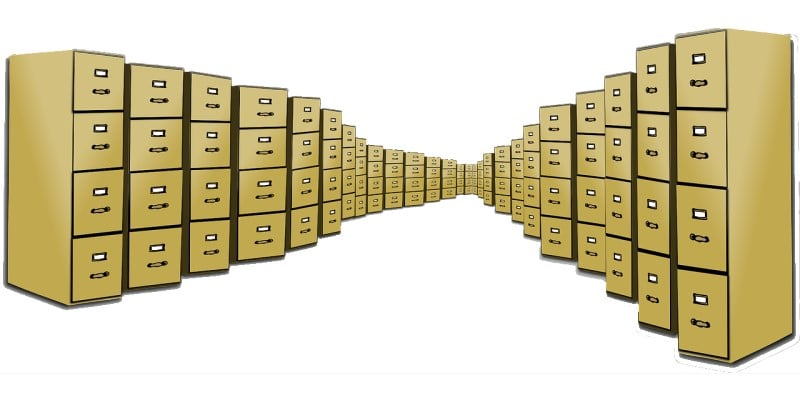 Compared to paper documentation, having all of your documents in a single device save a large amount of physical space.
What could take rooms of dedicated backlogs of documents can be a single laptop containing generations of information.
Digital documents too can be managed poorly and take up a lot of disk space, which is another place where having a document management system helps.
With better managed documents, the space taken up by too many files due to a lack of organization is freed.
Regulations and Convenience
Majority of documentation has a regulatory requirement. Whether it's an academic journal, a business document, or a governmental notice; compliance with the regulations is very important. Lack of it can mean a complete rejection of your documentation.
Having a document management system makes it easier to follow these rules. They provide you with the ability to create presets, set up schedules, automate certain processes and follow templates.
There is also a great deal of convenience that has proven to boost morale of workplaces. Document management plays an integral part of today's Digital workplace solution.
With the implementation of the systems, it becomes easier to remain in sync with other employees and contribute to changes before the document is finished.
It increases both consistency with work, and makes it easier to manage through different requirements.
Time Consumption
It can take a long time to find a document that is not properly organized, and even more if accidentally misplaced. Depending on how many files you have, it can take from minutes to hours.
Having a document management system organizes your documentation in a way it becomes very easy to find the exact file you are looking for.
Besides general organization, the system can be implemented with word and phrase retrieval. In other words putting ina search phrase. This makes it extremely convenient for you and saving a great amount of time.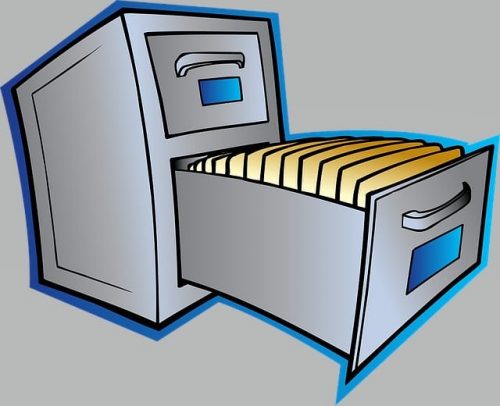 Synced Workplace
A document management system makes collaboration and sharing extremely easy.
The documentation within the system is synced for everyone and sharing information and contributing to it between groups and individuals happens in real-time.
The ability to share your documents with people in any place at any time, and the ability to simultaneously work on them, offer levels of convenience. This convenience is unparalleled to any other method of document management.
Through all these aforementioned benefits provided at our fingertips, managing our important documents is easier than ever.
Every business is saving money, time, inconveniences and their sensitive documents are safe and secure.
As the market is full of businesses with digital documents that need management, it is only natural that countless companies have created their own systems as well.
The good ones greatly benefit the user. Also, there are options in the market that may not improve your workplace, or even have its own issues through poor programming.
The Ultimate Document Management Guide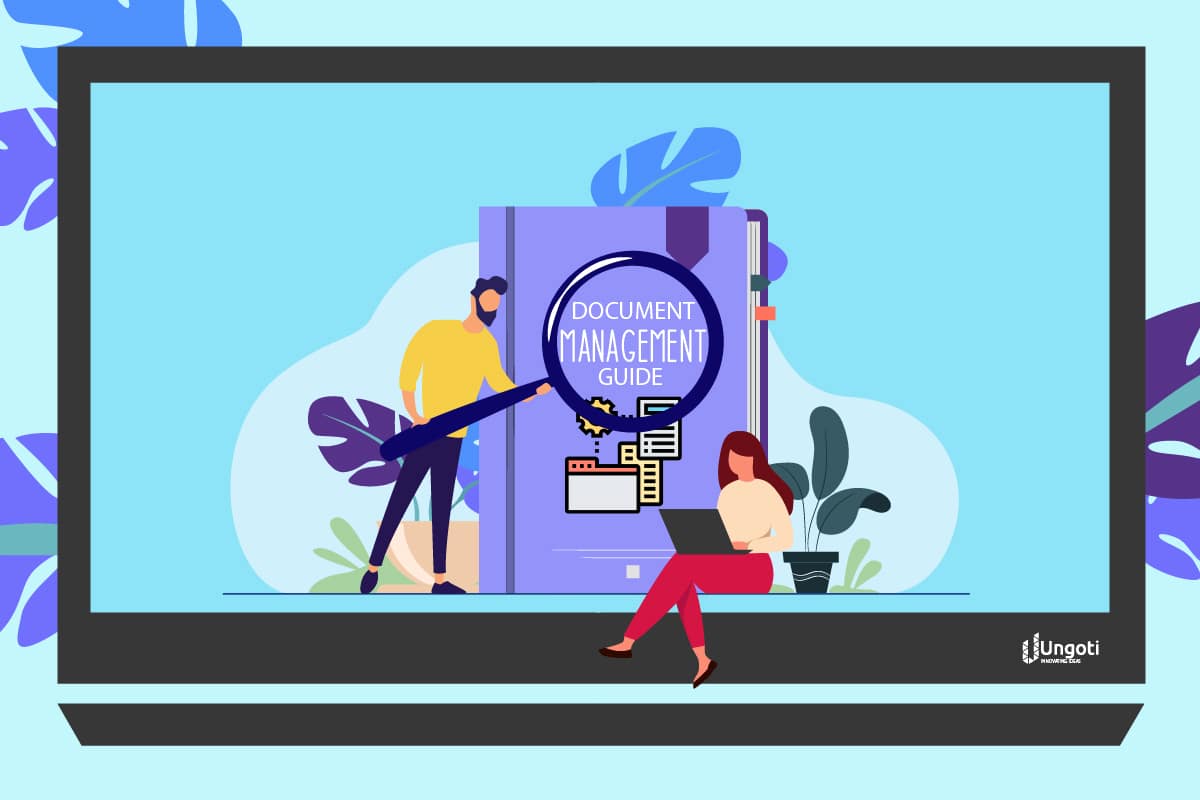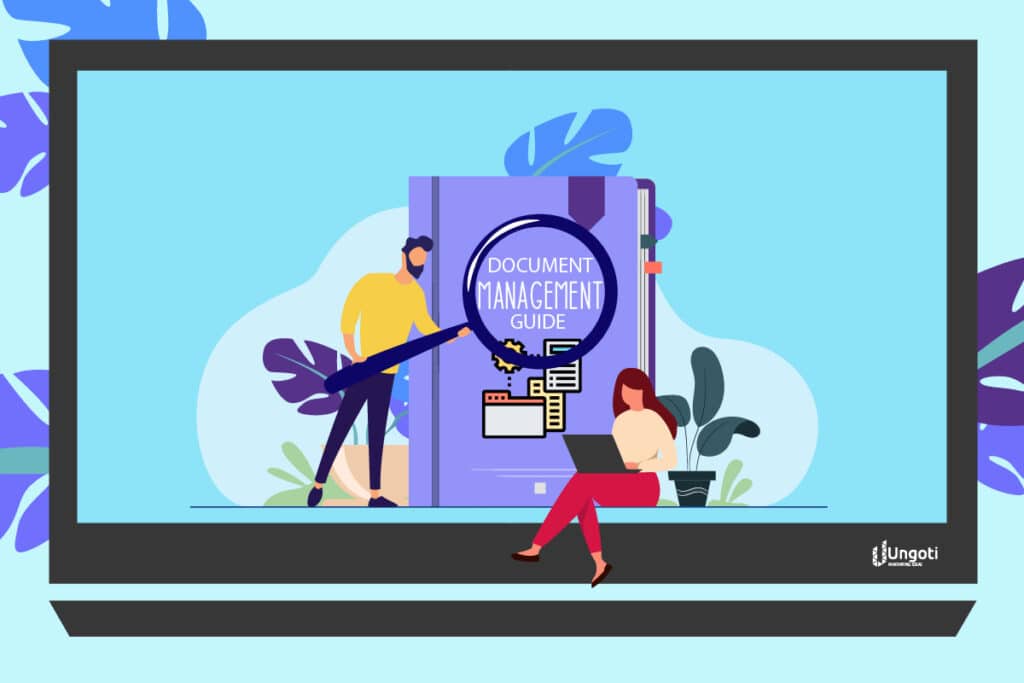 SharePoint Document Management System
It is important to have a good management system. It is equally important to choose the right one.
Out of all the Document Management Systems available on the market at the moment, SharePoint is one of the best options.
Finally, we get to SharePoint. Why SharePoint Document Management?
Here are the top 11 reasons that make SharePoint a good choice for an ideal Document Management System:
1. SharePoint is Everywhere
SharePoint is being used by some of the world's largest businesses and organizations.
It is implemented by most businesses and has greatly helped them manage their documentation and to share information.
It has proven itself to be a state-of-the-art management system and taken over the market, becoming a $2+ billion business.
2. SharePoint is on Mobile Devices
SharePoint is available on mobile devices, which means the availability and use of the software exist beyond computers.
This adds an extra layer of convenience to the software, and also increases the amount of it being used.
As people can access SharePoint on the go and manage their important documents even if they cannot be available at the designated computer devices.
3. SharePoint is a Highly Compatible Software
SharePoint is owned by Microsoft, and it is also available as part of the Office suite.
This means that SharePoint is compatible with the other software owned by Microsoft. Thus, it opens the door to an expansive amount of possibilities regarding ways to work.
The fact the software is generally used by many major businesses also makes collaborations easier. They can share their work with each other easily rather than the need to recreate documentation.
This compatibility even extends to mobile devices, as SharePoint is available in the mobile version of the Office suite as well.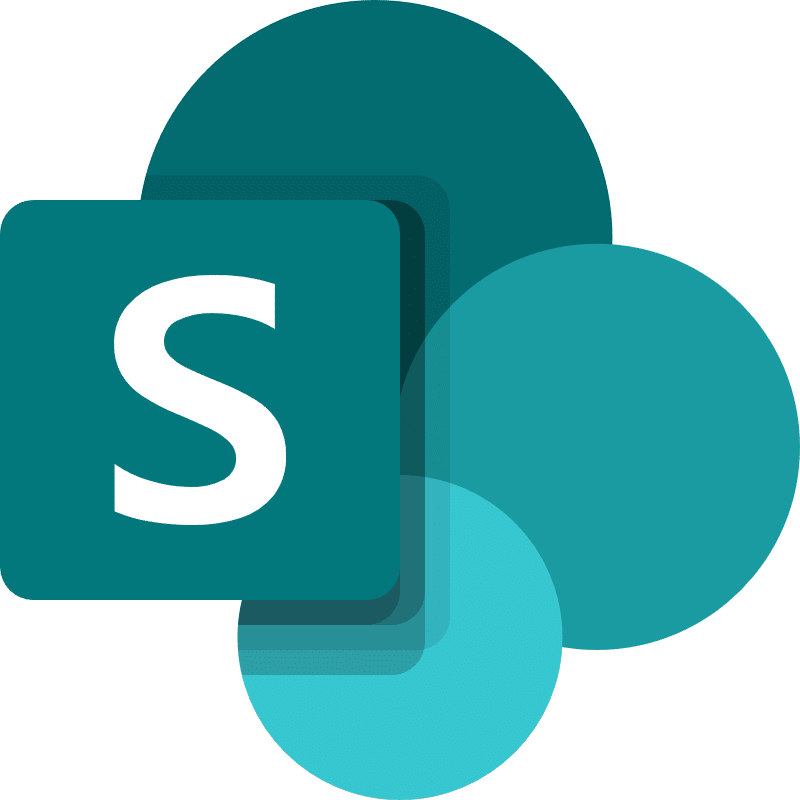 4. SharePoint is a Time Saver
SharePoint is one of the fastest document management systems available. Once it is successfully implemented, it saves a lot of time for the companies using them.
As a Document Management System, it makes it easier to share, manage, change and find documentation.
5. SharePoint is Customizable
Approximately 65% of all organizations using SharePoint add custom functionality to the software.
This means businesses that use SharePoint can customize the software to their specific requirements and have it suit their preferences better.
The flexibility is very helpful for larger organizations who need specific functionalities from their software.
It also works compatibly with third-party security tools in case the company needs a different type of security, compared to the software's own.
6. SharePoint is Reliable
SharePoint is a very reliable software that keeps your data safe. Minimum issues within the server, such as syncing progress and files getting accidentally overwritten.
SharePoint is very well programmed, and does not have such errors.
SharePoint saves different version of every document, which you can use to review the changes and also revert back if you have to.
This greatly helps in case you made a mistake or wanted a previous version of your documents back.
In a market full of potentially harmful software, SharePoint shines as a name you can trust.

7. SharePoint Offers a Big Storage Capacity
SharePoint's storage capacity is enough for large organizations, providing them with 1TB per organization and more. The limits are determined by the plan or subscription, in the case of SharePoint Online.
Such a large amount of storage space is able to sustain massive amounts of data, and also all of the backups necessary.
8. SharePoint Features Advanced Searching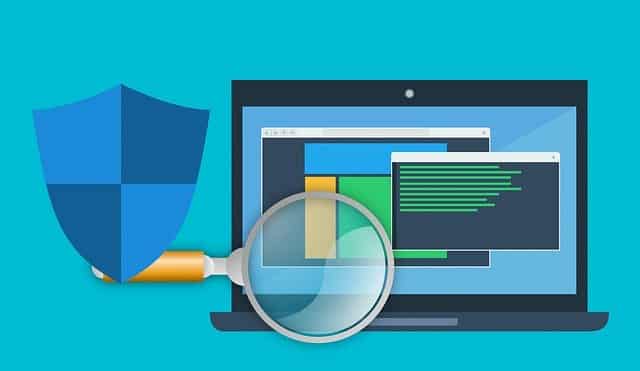 SharePoint makes it very easy for the users to find their documents. Based on file names, metadata, content and phrases, the software makes search extremely precise and easy.
On top of that, the digital documentation software takes a step further and categorizes each document by allocating a unique ID to all of them.
Confusions due to similar names for example, is avoided through this unique identification, and finding the document becomes precise.
The software also stores in different image and modeling formats. Through its built-in validation rules, combined with an optical character recognition software, searching documents that are in image/modeling formats becomes a possibility as well.
All of these options save a great deal of time as having poor organization can be extremely stressful and take people hours to find the right document if they forget the exact place, they were meant to find it.
It also makes it easier to account for work errors, such as accidentally giving two documents the same name, and saves more time for the person to correct it.
9. SharePoint Features a Healthy Workflow
SharePoint features standard built-in workflows which allows you to collect approvals, feedbacks and signatures.
With options to choose from and the ability to customize to your own preferences, SharePoint helps you create a healthy workflow that not only suits your style of work, but also contributes towards improved productivity.
10. SharePoint is Constantly Improving
SharePoint was created by Microsoft in 2001, and has been successfully in growth since. It started off as a simple server management tool, and over time has grown to be a highly successful file document management and file sharing software.
11. SharePoint is Secure
SharePoint is a very secure software that keeps your documentation secure.
Featuring strict folder-level security, which means every folder and file can be customized in terms of permissions. SharePoint lets you keep your sensitive information safe.
The software also features a complete trail of every document, letting you know when a file has been viewed, edited, copied or moved and also keeps a backup of the files that have been altered.
SharePoint also lets the user customize the software's regulatory options to any policies the company or an external source could require. This also helps in saving both effort and time as the regulations do not have to be set up each time.
All of these security measures and possibilities make SharePoint a very secure software that takes the best care of your documentations.
Get to know the ins and outs of Document Management.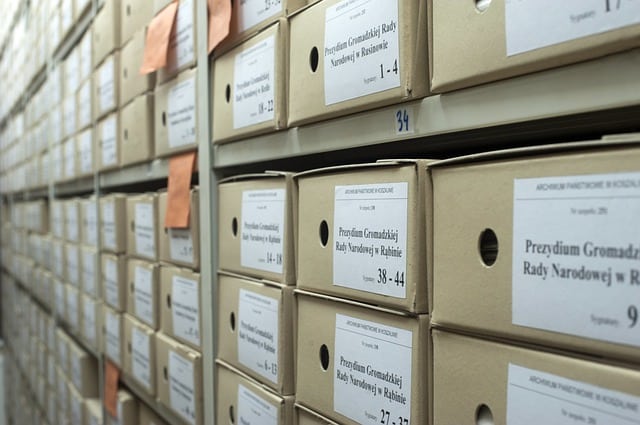 Does your current Document Management System resemble this?
Drop everything and reach out Now!
A bit on SharePoint history…
It had to mixed reviews, because people found it clunky and unattractive, but the praise went to the fact it allowed simpler networking and easier collaboration compared to other software at the time.
There were also reports of issues, such as malfunctioning and a lack of customization limiting it. These issues were taken in account and improvements were slowly added to the program.
By 2003, Microsoft released a new version of Office and included SharePoint as well.
This version had better interfaces, improved collaboration, search functions and better management. These changes were received very positively.
By 2007, Microsoft released an individual SharePoint software and one bundled with Office, and it is considered one of the biggest steps taken for the software as it was the time it began to spread more.
Majority of the issues in the previous versions were fixed and new features such as Business Data Catalog and InfoPath Form Services were added.
Then in 2010, a new version was released that brought forth even more improvements that users responded positively to. The user interface was enhanced, more ways to interface with business data were added, workflow options were expanded, and social media features were finally implemented.
In 2013, SharePoint only received a few changes compared to the previous gaps which were quite large, because the software by that point was already in a very good place. The new changes were improvements, bug fixes, tweaks, better user interfaces, as well as Cache Services and more focused management.
Beyond version 2013
Beyond version 2013 (2016, 2019, SharePoint Online) and as of now, SharePoint is a versatile tool that constantly improves collaboration, utilities, and productivity.
Network administrators can implement SharePoint into an intranet network to store and modify documents, organize the files and simultaneously work on the same files. Depending on the company needs, SharPoint Online is equally a good option with the necessary implementation and maintenance is done by Microsoft.
The ability to have hybrid environments with the use of other software within the Office Suite expand on it in ways conventional updates couldn't have.
The future of SharePoint is expected to be even more successful than what heights it has reached now.
The Ultimate Document Management Guide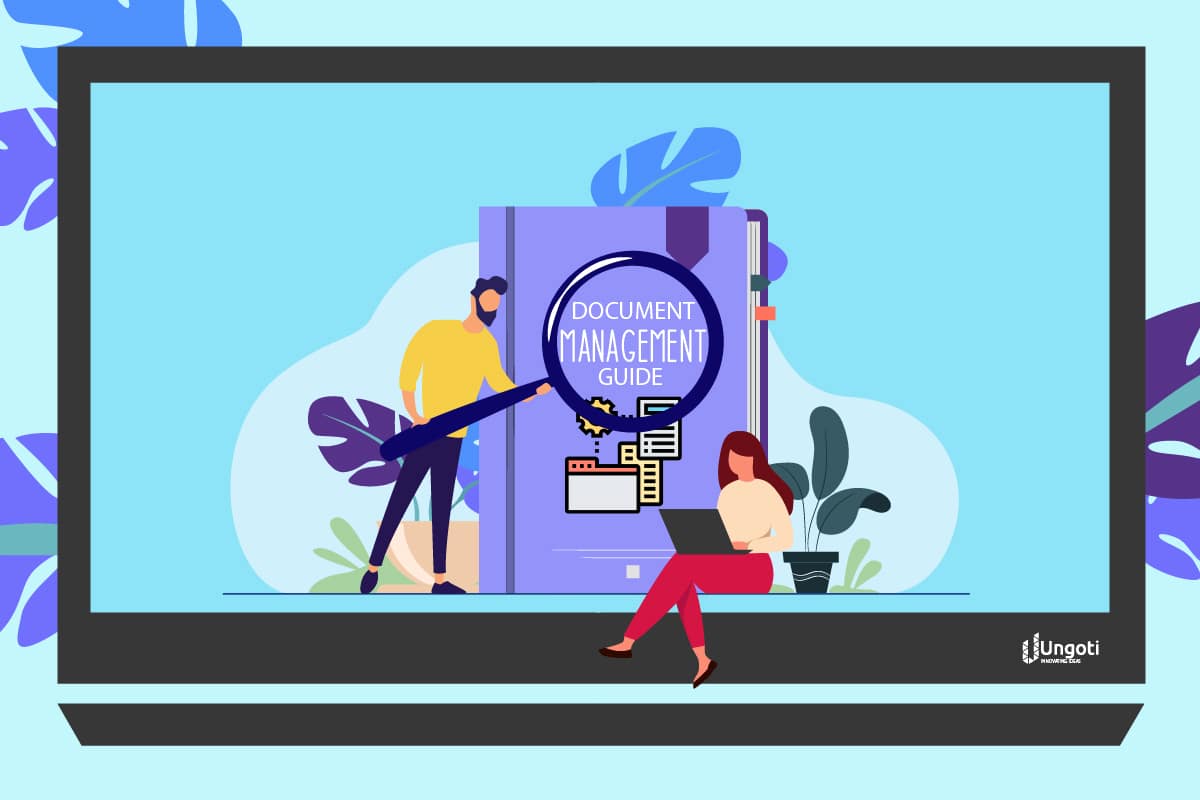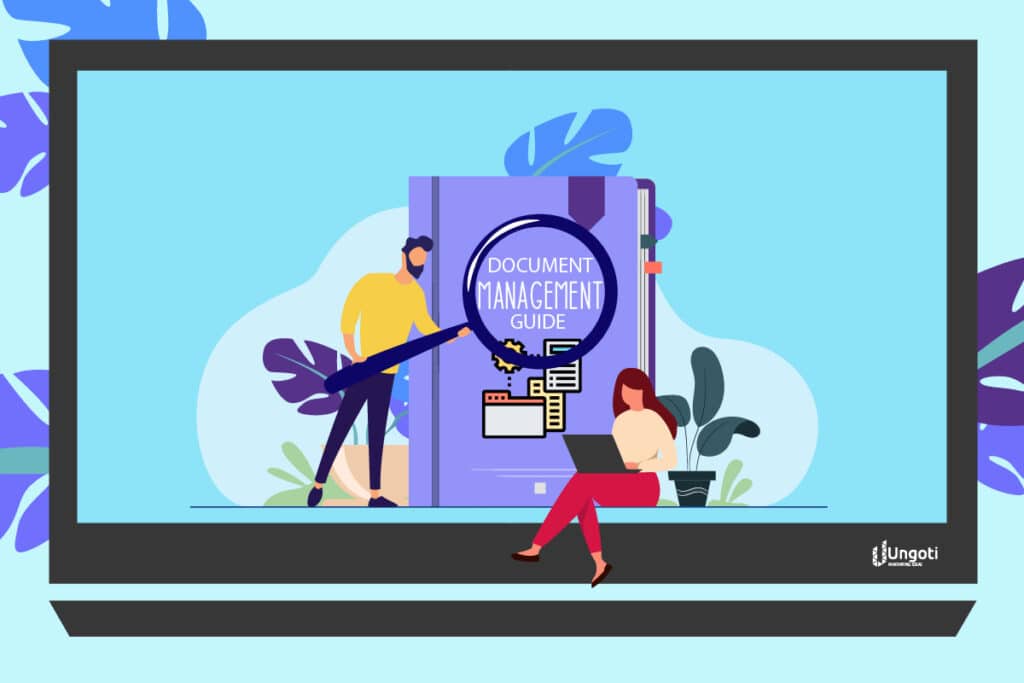 Conclusion
With all of the information and facts provided, it becomes evident that SharePoint Document Management is indeed the best Document Management System available.
SharePoint On-Premise (locally installed on your company server​) can be successfully implemented in every kind of business, whether small, medium or large. SharePoint Online is as easy as getting a valid subscription and you're good to go. Contact us for Office 365 rates.
So, whether you are starting out an organization or already have one; you need to look no further than SharePoint when it comes to picking the best Document Management System available right now.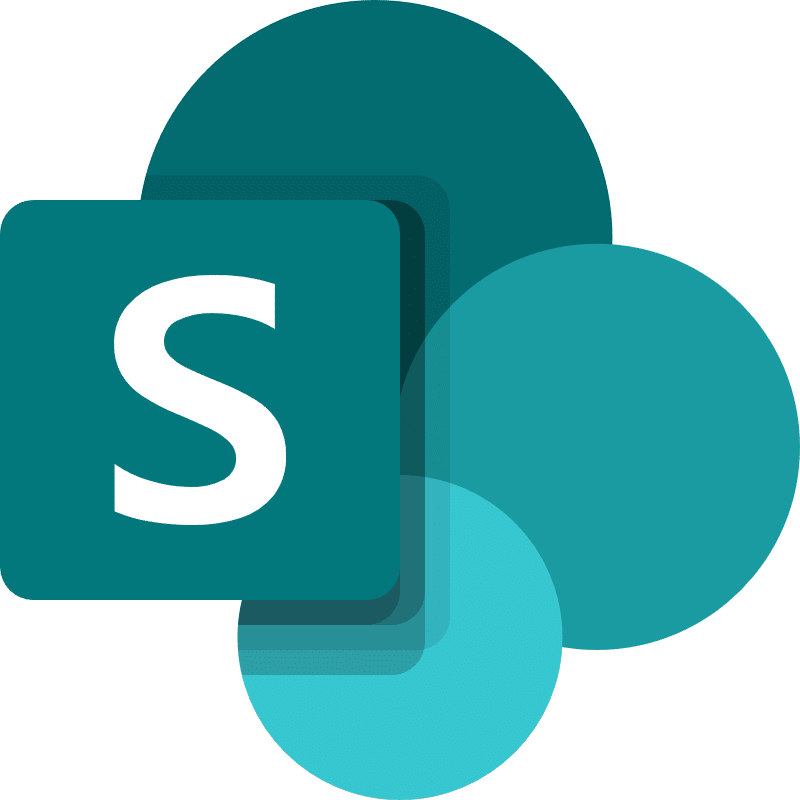 Have any questions?
This is what you can do:
More on Document Management