Office 365 digital workplace
The Office 365 digital workplace is the world's leading cloud productivity platform​. Microsoft's Office 365 digital suite is a cloud-based service that brings together the best tools for the way people work today. Microsoft's online workplace allows you to work on any of your favourite devices. Office 365 (O365) digital workplace allows you to use trusted applications that you know and trust like Word, Excel, PowerPoint and Outlook.
The core of Office 365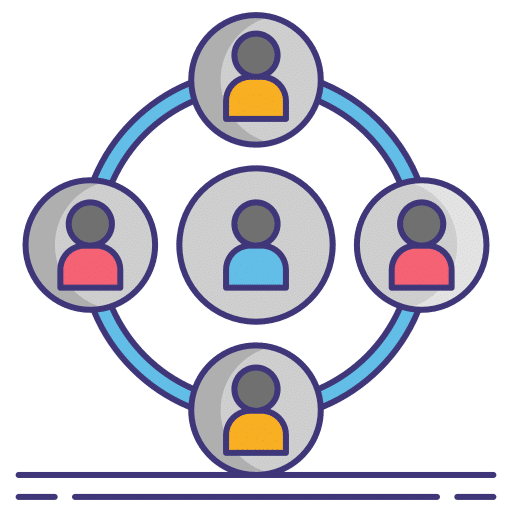 Collaboration
Technology that encourages communication and teamwork.
Mobility
Work anywhere, any place and on any device.
Intelligence
Insights, data and statistics for faster and better organized businesses.
Trust
Protection for the organization, important data and people.
Take your business further Office 365, the digital workplace
Office 365 digital workplace – we offer free consultation
Office 365 in a nutshell
Work anywhere
All you need is an internet connection. Start working!
Collaboration
Collaborate with people in and outside of your company.
Any device
Use any of your favourite devices.
Security
Built-in security and continuous compliance.
Storage
Large amounts of storage for mailbox and private use.
Latest updates
Get the latest and greatest features without installations.
Subscriptions
Predictable monthly costs. Pay only for what you need.
Mix and Match
Mix and match subscriptions to suite your business needs.
Get the ultimate features with Microsoft's online workplace.
There's more to Microsoft Office 365 digital workplace. The list of Office 365 apps is continuously growing.
O365 Digital Workplace
The Microsoft Office 365 (O365) online workplace is all about the apps. Check out this video. Here you have a quick overview of the Microsoft Office 365 digital workplace platform. (Video just over 1 minute long.)
Why start using
Microsoft Office 365 digital workplace now?

Use apps you already know
Online collaboration
No need for IT Experts
Safe and secure environment