Our Services & Solutions
Innovative Digital Solutions
Accelerate your digital transformation. Ungoti brings you innovative solutions using the most advanced technology today.
Ungoti offers a comprehensive portfolio of services your enterprise needs to meet the challenges of technological evolution and changing consumer behaviour.
Automate processes through agile platforms, and collaborate better with intuitive digital workplaces. Connect more effectively with cutting-edge digital tools.
Ungoti helps you handle everything from infrastructure management to client services.
Stay ahead in an increasingly competitive digital world. Leverage the expertise of Ungoti digital solutions.
Stay ahead of the future with the best cutting-edge technology to power your daily work.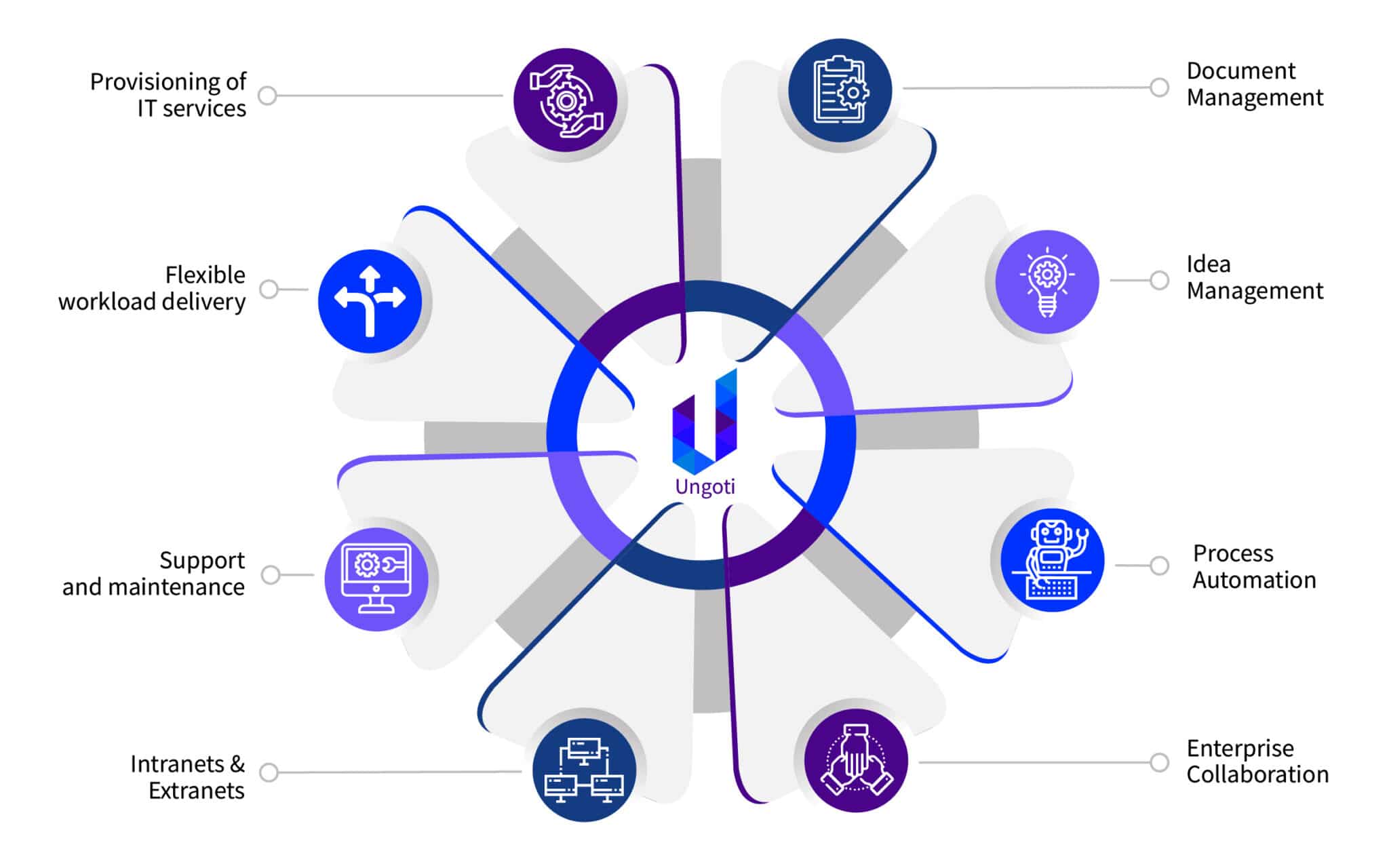 Connecting People. Transforming Ideas
Our Partners