Here follows a list of Document Management (DMS) FAQs. As people are more curious and ask us more questions, we'll add them to this list.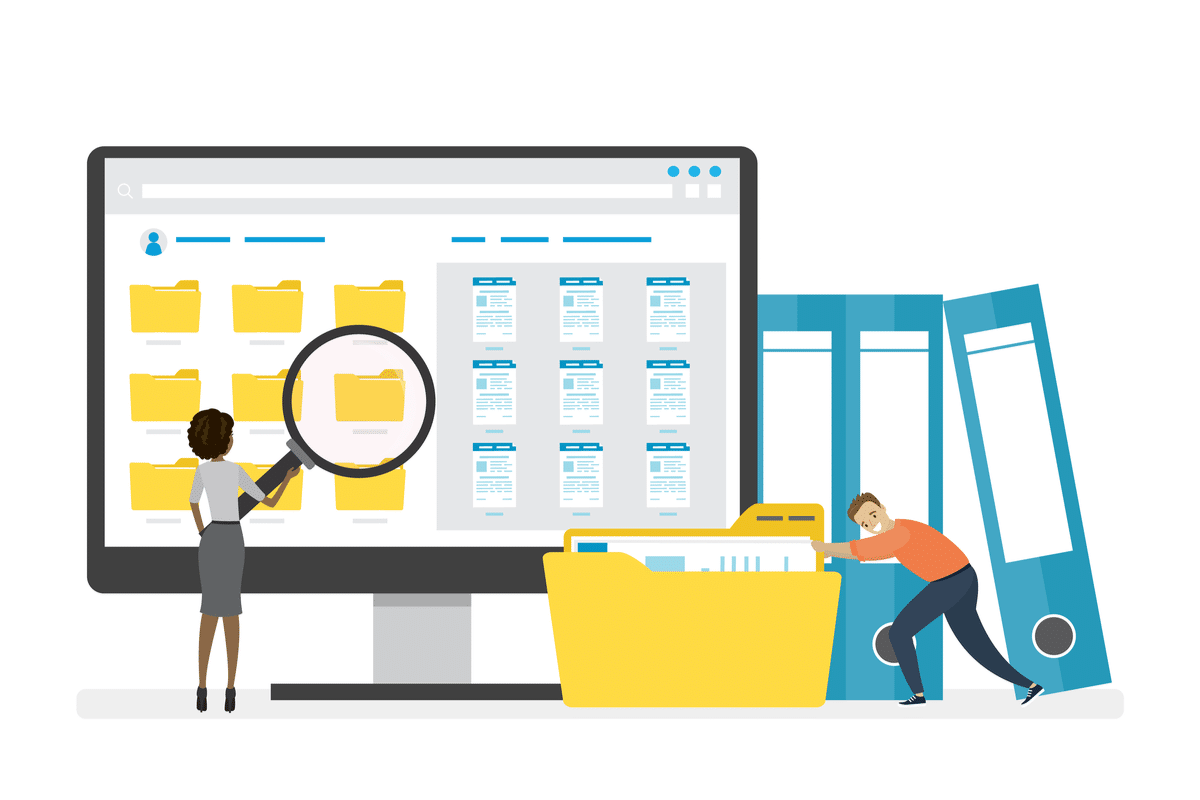 DMS Basics
What does DMS stand for?
DMS stands for Document Management System.
Do we need a Document Management System?
Almost all companies with more than 10 employees need some kind of Document Management System. The number of documents that we use on a daily basis are increasing tremendously, We share and collaborate with colleagues, we review, sign etc. so yes we need some kind of way to manage our documents.
When is a good time to start with Document Management?
I'd say the sooner the better. Don't wait until you have lots of documents and start running into issues. Start while your documents are still manageable. So you say, if they are manageable, why do I need a system. While having a system in place, you'll start seeing the benefits. Remember, you can start off with a small system.
Is a DMS only for large companies?
Certainly not. Depending on the nature of your business, you could have a large number of documents. For example you could be working at a small law firm. You have a need to protect a large number of confidential documents. You need a DMS with its proper security.
What do I need to know about Document Management?
There is quite to know about Document Management. It all depends on your company situation and requirements of course. Consult the additional information at the end of this page.
I have my own "System". Is that good enough?
We all start with our own system and sooner or later as the numbers grow, we realise that our own "system" has it's fair amount of limitations. Ask yourself these questions:
1. Is it easy with the current system to collaborate with others
2. Can you easily find your documents
3. Do you lose alot of time trying to find the latest version
4. Can you easily control who has access to specific documents
5. Are you reminded when documents need to be reviewed or updated

Can you do all of these quickly and effectively? If the answer is no, then you need a Document Management System.
Do I develop my own DMS or do I buy a DMS?
This depends entirely on your requirements and some other criteria. To help you make that decision, here is a quick reference on build or buy a DMS.
Learning Document Management
Is Document Management easy to learn?
It really depends on the system that you have in place, how much has been configured and does it meet your document management requirements. Are there steps that you need to do outside of the process? If it's a professional product and has been configured and customized to your companies needs and you've had effective training, it can be fairly easy to learn and use.
Starting a project
Where do I start?
Start with an inventory of all your documents. Take into account the following:
1. Current location
2. Security needs
3. Collaboration
4. Review process
5. Legal requirements
6. External document sharing

These will give you a good start for requirements gathering.
Do we need a professional service provider to implement a new DMS?
Let's say you have the following scenario: You are buying a product off the shelf. The service provider can implement it quickly, given the customization you have. You also need to migrate from a previous DMS. Your team does not have the skills to implement it. Then, it will be a good idea to go with the Service Provider. They are familar with the product. They can implement it quickly. Opt for a professional service.

Let's say you have the following scenario: Your company is small to mid-size. You want to start with no migration from a previous DMS. You want to implement a simple solution. Your company has a technical team (It department) that could handle the technical bits. Then yes, I'd say, you can do it in-house.
Implementation
How long does it take to implement a Document Management System?
This depends on the solution that needs to be implemented. How much customizations need to be done. Are specific workflows required. does a migration need to be from a current system to a new DMS. A project could take from a minimum of 3 months depending on the requirements.
Is a DMS all about workflows?
No it's not. You could have a DMS without workflows. Workflows take time to implement, but are well worth the effort. Workflows removes the mundane and time consuming tasks in any process. So generally it depends on your reqirements.
Let us know if you are have any questions and we'll add it to our DMS FAQs
What can you do next?