Document security is extremely important not only for your organizational workflow but also for record-keeping. That's why you should have a system in place to secure documents, ensuring their easy retrieval whenever required.
When you store your documents in an online cloud-based service, the service provider already has some security guidelines to safeguard your data. However, you can add more layers of document security.
Below, we discuss how to secure documents online or in your document management system.
Additional resource: To learn more about document Management systems.
How To Ensure Document Security?
If your data is on Microsoft SharePoint, you're in total control of it. Microsoft engineers do not have standing access to it. If they need access, they'll send a request for it.
In some rare cases, the engineers might need to access your content. For instance, if you can't find an important file that may be corrupted, the Microsoft engineers may request access to your information.
Otherwise, Microsoft has a list of guidelines that you must follow to secure your data online.
Safeguarding Your Data
One of the best ways to ensure document security is to add two-factor authentication to the identities in Microsoft 365. Even if the passwords have been compromised, this adds an extra layer of security.
The second factor could be an app, text message, or a phone call – whatever seems more secure to you. Additionally, you can do the following to increase security:
Utilize the device-based conditional access in Azure Active Directory to limit access from devices like hotel kiosks or airports. Limiting unmanaged devices from accessing your information helps increase document security.
You can automatically sign out idle users after a certain period. As an organization, you must create a policy about inactive users being signed out of the Microsoft 365 sessions.
For external sharing, SharePoint has some secure methods in place. For example, you can use sign-in links or send links that expire after a certain time. It's crucial to empower your workers to use these features.
More importantly, have DLP policies in place to recognize certain documents and restrict them from being shared. In this way, you can prevent the accidental or intentional exposure of confidential or sensitive content.
Adjust the Tenant Settings
Microsoft suggests changing these settings even before you bring your team to SharePoint. However, most companies do not touch the default settings and begin to use the platform.
Some tenant settings must be adjusted to increase document security. For instance, it's essential to tweak the Sharing settings a bit. If you overlook them, you might end up with data breaches.
Adjust Sharing Settings
You can go to the Sharing settings by clicking on the SharePoint Admin Center and going to Policies. Then, click on Sharing.
The first thing you need to change here is the slider for OneDrive and SharePoint. By default, it is at Anyone, which means that any user in the system can share the files without any sign-in.
Depending on how secure you want the documents to be, you can change the settings accordingly.
Anyone: Users can share folders and files without sign-in
New and Existing Guests: The guests must have a verification code or should sign in
Existing Guests: Guests who are in the company's directory
Only People In Your Organization: It's the least permissive setting as the document cannot be externally shared.
Secondly, you can restrict document sharing by domain. For instance, if you're collaborating with certain partners, you can Allow them to share documents for the time being. Once the project is over, you can Block the particular domain.
Another way to secure documents is by changing the settings, allowing guests to only sign in using the account they received the sharing invitation on.
How to Secure Documents In A Document Management System?
You should secure your document management system enough to prevent any losses and mitigate the risk of a security breach.
The Ponemon Institute reports that globally, the data breach costs about $3.92 million – an increase from the 2018 report. Therefore, there's a dire need for document security in the document management system. Here are some ways to ensure it.
Limit Access
Limiting access is the most logical method for lowering the risk of a data breach. You can set up authentication requirements, allowing only certain people in the organization to view or share the documents.
An example to take a lesson from in this regard is the First American Financial Corp. About 885 million records were breached simply because there was no authentication requirement in place to access the documents.
Besides individuals, you should also limit access to certain devices, such as mobile devices, scanners, or printers.
Encryption
Organizations around the globe use Advanced Encryption Standard (AES) to encrypt their data, securing it from hackers. On average, it would take a hacker about 500 billion years to crack the 128-bit AES encryption.
When selecting which documents to encrypt, you must consider where the file is at the moment. Is it at rest, or is it in transit? Have you stored it in the cloud or locally?
The 2018 Global Encryption Trends Study showed merely 43% of organizations have an encryption strategy in the workplace.
Archive Documents
If a certain document or documents are not needed at the moment or are not being used currently, it's a good practice to archive them. One, doing so makes it difficult for hackers or cybercriminals to access the file.
Two, it prevents the accidental deletion or destruction of the file.
Use Secure Electronic File Sharing
Sending documents through email is the easiest way to share them, but it's also the riskiest. Instead, you should use an online client portal for sharing files in and outside the organization.
A secure portal will allow you to share sensitive documents online without the fear of them being lost or hacked in the process.
The Ultimate Document Management Guide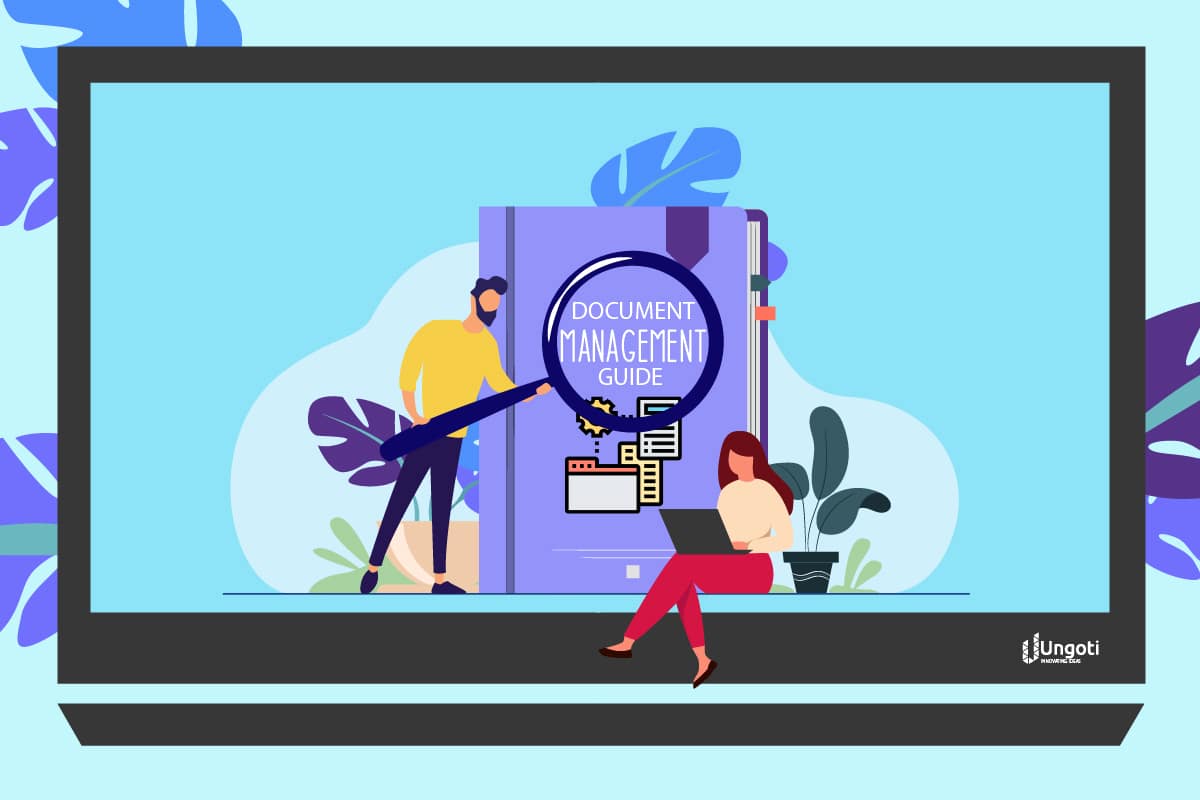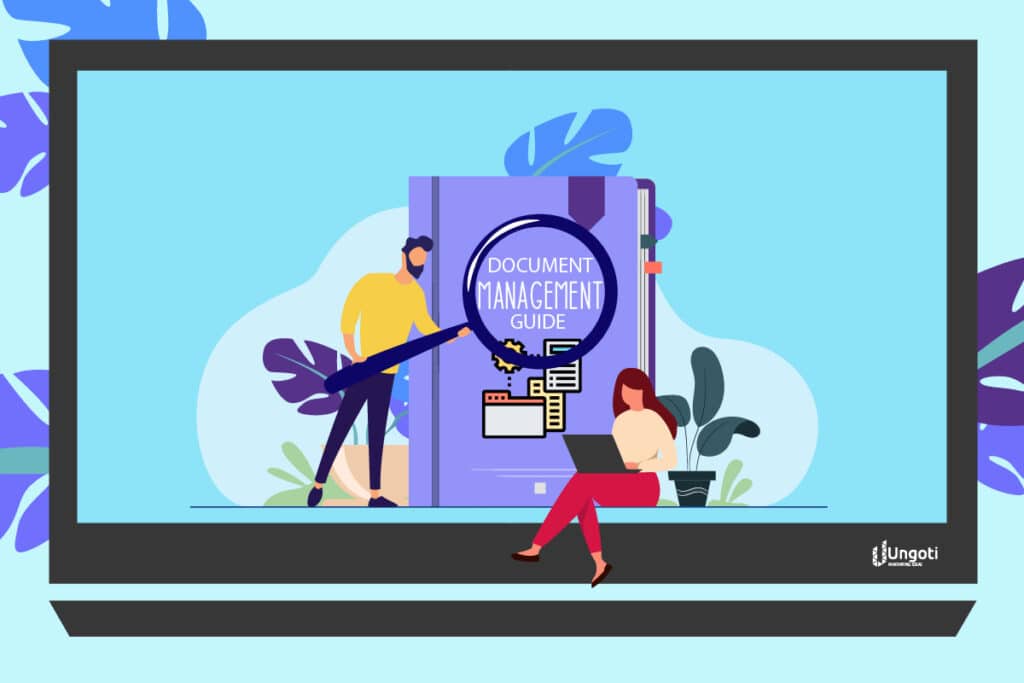 Conclusion
Even in today's time, when technology is much more advanced than it once was, organizations are spending thousands of dollars on retrieving lost documents or compensating for data breaches.
The guide discusses ways to secure documents stored online so that you are not subjected to these additional expenditures. Plus, ensuring document security is the only way to keep your sensitive information safe from cybercriminals.
Have any questions?
This is what you can do:
More on Document Management