Since the coronavirus pandemic has made everything virtual, more and more companies are turning towards Microsoft teams channels for communicating and collaborating on workplace projects and objectives.
However, most organizations aren't aware of the practices to reap the full potential of the Microsoft teams channels.
In this guide, we discuss ways in which you can fully streamline your Microsoft teams channels and enhance inter and intra-departmental communication.
Microsoft Teams Governance Isn't Limited To Teams
Before discussing the best practices for Microsoft teams channels, it's important to point out that Teams isn't only responsible for your workplace's governance now.
It's not something to be controlled and monitored by the IT department only.
The whole organization must be on board as Teams need to be aligned with the company's technical readiness and business strategy. Thus, you must have a project management system in place where the right people are managing the right things.
These people are responsible for setting up meetings, preparing the agendas, defining the vision for the collaborations. Here's how you can divide the roles:
Executive Governance: These people should align the task or project with the company's vision statement. Plus, they must set up goals and create training plans.
Project Management: These people need to track the KPIs or success indicators. Moreover, they should help create communication plans and remove roadblocks.
IT Governance: The IT department should set up a support center for Teams users and manage risk.
Check out the Benefits of MS Teams
Key Practices for Microsoft Teams Channels
Initially, Microsoft recommends beginning your team with a small number of people. You can add more people as you move along. A notable feature of Teams is that when you add more people, it's simple for them to get up to speed on things that were previously discussed.
That's because they can see the files and conversations added to the channel before they were a part of it. Instead of creating multiple teams with similar members, create channels in the same team.
1. Use Channels For Focusing Discussions
After creating your team, you should go ahead and make a list of projects that need to be discussed. Then, you can create channels accordingly.
Make sure you add those members to the channel who are relevant to the project. To make channel management easier, keep descriptive names for the channels.
You can also add certain tools, like Planner and OneNote, to the channel to make conversations and collaborations much easier.
If there's a certain web page that you abundantly use during project discussion, you can make it a tab in the channel.
Basically, the aim is to make the channel as project-specific as possible.
2. Use The General Channel
When you create a team, the General Channel is created by default. You can use this channel for a ton of things. For instance, you can use it to share the overview of your goals for the team or to introduce the team.
Additionally, the General Channel can be used for the following purposes:
To bring the new addition up to speed or sharing information that the new member will find useful
To make announcements in the team
For single-purpose teams
3. Set Up Channel Moderations
Microsoft suggests setting up channel moderation to control who replies to posts or starts new ones. You can select anyone from the team to be a moderator. The channel moderator can do the following things:
Start new posts. Typically, everyone in the channel can start posts, but if moderation is on, only the moderators have this authority.
Remove or add team members as moderators.
Control the team members' replies to channel messages
For instance, suppose the Marketing team in your organization uses a certain channel for announcing information about projects. Often, other team members add posts to the channel that are more relevant for other channels.
If you want to restrict the information in the channel to be limited to announcements only, you can moderate the channel and make the Marketing head the moderator. Then, only they can post on the channel. Plus, they can restrict other members from replying to the posts.
To turn on Microsoft teams channels moderation, go to Channel and then to More Options. Click on Manage Channels. Here, you can manage moderation and set team members as moderators.
4. Don't Go Overboard With The @ Tag
Sure enough, if you want to address someone specifically in the channel, you can use the @ tag. However, keep in mind that they get a notification every time you tag them.
If you do it sparingly, they are more likely to notice and respond to the message. On the other hand, if you ping them constantly, there's a risk of them ignoring you after a certain while.
5. Have A Naming Convention
Setting up a naming convention for your Microsoft teams channels is helpful, especially in terms of governance. It enables the users to communicate and navigate through the channels easily.
Plus, having a naming convention in place will allow the workspace to be organized and well-structured.
You can discuss the naming convention with your IT department, coming to a conclusion about how users search for documents.
If you use the Office 365 Azure AD Plan 1, it gives you a list of guidelines. For instance, there are some blocked words that can't show in a team's name.
Plus, you can set a policy for prefix-suffix naming, allowing you to add attributes to the names. In this way, you can specify the channel name to a certain region, department, or office.
Alternatively, you can use Power Automate, an app, to create a team name depending on the data in the channel.
Conclusion
Considering the pandemic isn't going away any soon, it's important to polish your virtual meetings and collaborations. While Skype and Zoom are more appropriate for smaller organizations, Microsoft Teams is suitable for enterprises since it allows channel creation. We've discussed some practices for Microsoft teams channels that can make your online collaborations more effective. Once you've created guidelines for everything, it will be easier to manage the teams and control the flow of information in different channels.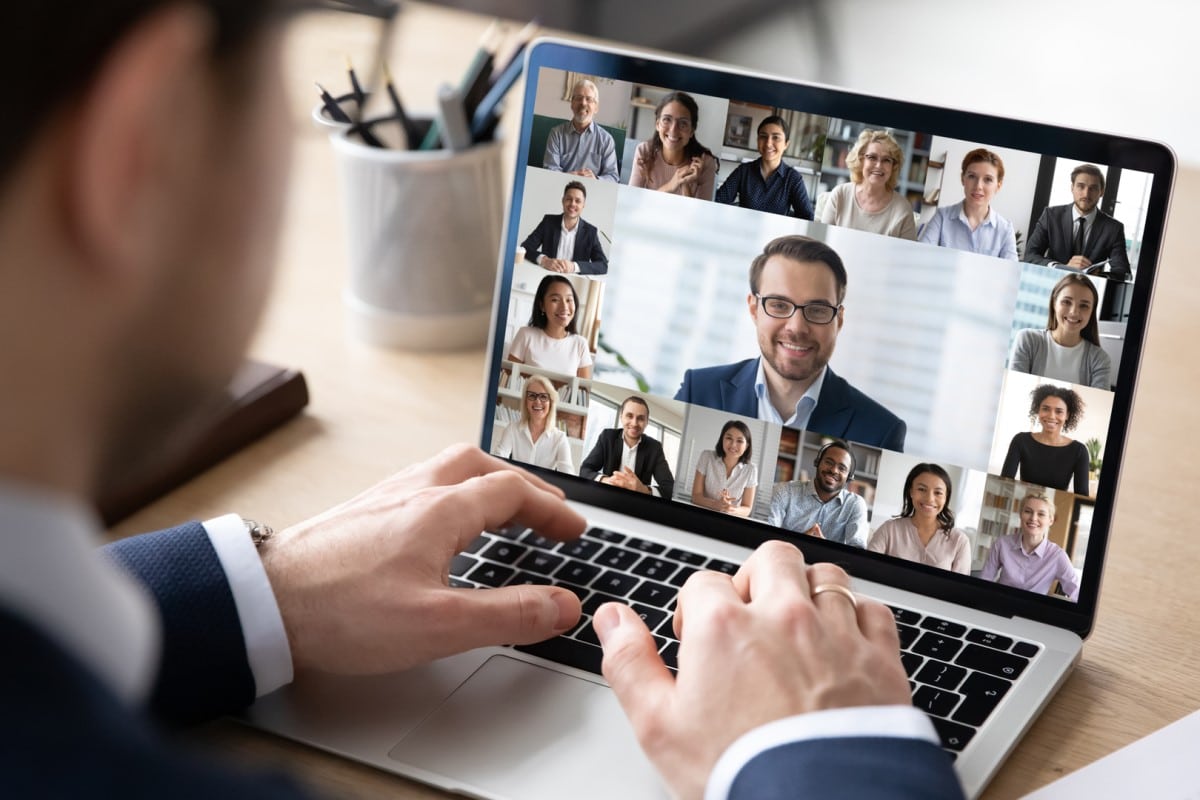 Get Microsoft Teams for Free!