The world is more connected today than it ever was before. Companies and commercial institutions have become powerful worlds within worlds, thanks to the incredible power of the internet. More importantly, thanks to technologies like the intranet and the extranet. If you've ever wondered what they are or which is better – intranet vs extranet – then you've come to the right place. In this article, we'll take a detailed look at what is an intranet, what is an extranet, how they help companies succeed in the global landscape and what we can expect from the intranet and extranet of the future.
The Internet is becoming the town square of the global village of tomorrow.
What is an intranet?
If you have to define an intranet, you can explain it this way:
The intranet is a private network that can be used only by the authorized users of a company/institution/group, where it can be used to securely and quickly to share knowledge and information within that authorized group.
The word intranet is a combination of two words – "intra + net". Here, the prefix "intra" refers to "internal"; as in, internal to the specific company/institution/group. What this means is that no one outside the company/institution/group can access the internal network. The intranet works on the Local Area Network and Wide Area Network only.
The types of information that can be shared on the intranet include documents, spreadsheets, photos/videos, presentations etc. The intranet has been designed to support a wide range of tools, technologies, directories, and services, that are limited to the company/institution/group.
If you were to explain what an intranet is in a single sentence, it would be this – The intranet is to individual companies, what the internet is to the world. Essentially, the intranet is a private collection of networks that can be accessed by the employees and members of a single company. It can be accessed only by using the computers and other devices registered with the organization. It is a network that can be used to find information, share knowledge and perform a variety of job-related functions within the company.
Objective of the intranet
This brings us to the objective of the intranet. The true purpose of the intranet is to facilitate internal company communication and efficient operations, by making available all the materials that employees require for collaboration.
Types of intranets
There are three types of intranets that companies use:
• Collaboration platforms
This type of intranet offers a platform where employees can post questions, seek clarifications, and have conversations with each other. Documents and tools can be shared through the intranet.
• Internal websites
Every company has a website, but internal websites are accessible to the company's employees only. In this type of intranet, a select group of website admins are the only ones who can create, post and edit content. The rest of the employees are the consumers of this content and can only read the information provided.
• Distributed intranet
In large companies with hundreds or thousands of employees, a single intranet isn't useful or successful. You need to decentralize your intranet services by creating multiple applications, resources and tools, that do follow a common infrastructure/design, but which function independently within the company's private network. This is the distributed intranet.
What is an extranet?
Now let us define an extranet.
The extranet is a private network that is used by a company/institution/group, to securely share its knowledge, information, and operations to a select group of external stakeholders, who are active participants in the business.
This is where you'll really understand what the intranet vs extranet is all about.
Essentially, the extranet is an extension of the intranet to all stakeholders who work with the company/institution/group, but are not part of it. For example, the company's suppliers, spare parts manufacturers, advertisers, ancillary support providers, customers and partner companies, work with the company. However, they aren't part of the company. This is why they're served by the extranet and not the intranet.
In order to gain access to the extranet, these parties must be authorized by the company/institution/group. Again, each of these stakeholders will be granted access to only certain sections of the company's networks, databases, and operations, depending on their contribution to the company.
This enables us to understand why the extranet is necessary in the first place. The extranet offers companies a higher degree of control and security when sharing knowledge and information with external stakeholders. It allows companies to see who has access to their data and how this data is used. The extranet limits the involvement of parties who aren't needed by the company and who may pose a data security risk to the company.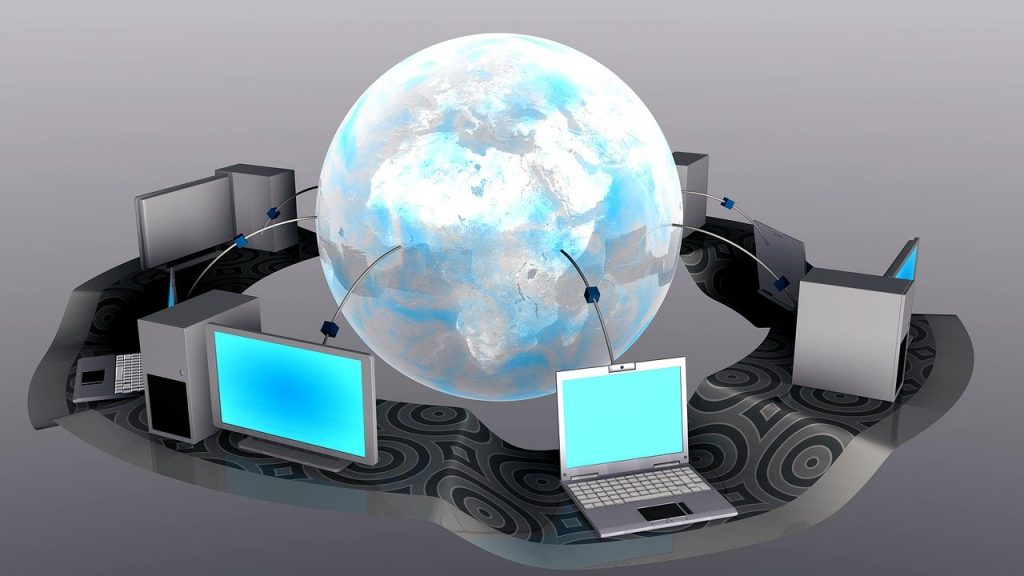 Types of extranets
There are three types of extranets that companies use:
• Company-to-consumer extranet
This extranet is like a client portal, where customers can log-in to check the status of their orders. If they have any queries, they can contact the support staff on the extranet.
• Company/Business partner extranet
Here, the extranet acts as the collaboration space where all stakeholders of the company come together to operate together. Information is shared, and access to tools is provided based on permission.
• Industry-wide extranet
This type of extranet is created by one company, but access to the tools and resources is provided to all companies in the industry. The objective of this extranet is to facilitate an industry-wide sharing of ideas in order to develop better products & services.
The intranet vs extranet – Features
Now that we know what is an intranet and what is an extranet let us now understand what is the difference between intranet and extranet in terms of functionality. This we can do, by studying and comparing the various features of both technologies.
1. Content & document management
One of the key features of both the intranet and the extranet is content management and document management. Right from capturing data to versioning it, processing it, delivering it to the designated recipients and preserving it in the right place, both the intranet and extranet support these functions.
But the way they do so is different. The intranet focuses on content & document management of internal employees. So any task you and your colleagues do on the intranet or any document you create, will be preserved on the intranet. This is especially beneficial for new joiners, as they can get the latest-version documents and reports, which can help them get to speed faster.
However, the extranet focuses on capturing, processing and preserving the content & documents generated by external stakeholders; for example supply receipts shared by vendors or ad campaigns sent by your advertising agency to your marketing team. The extranet can also be used to store content & documents you share with external parties, for example, a compliance handbook shared with your franchises.
The Ultimate Document Management Guide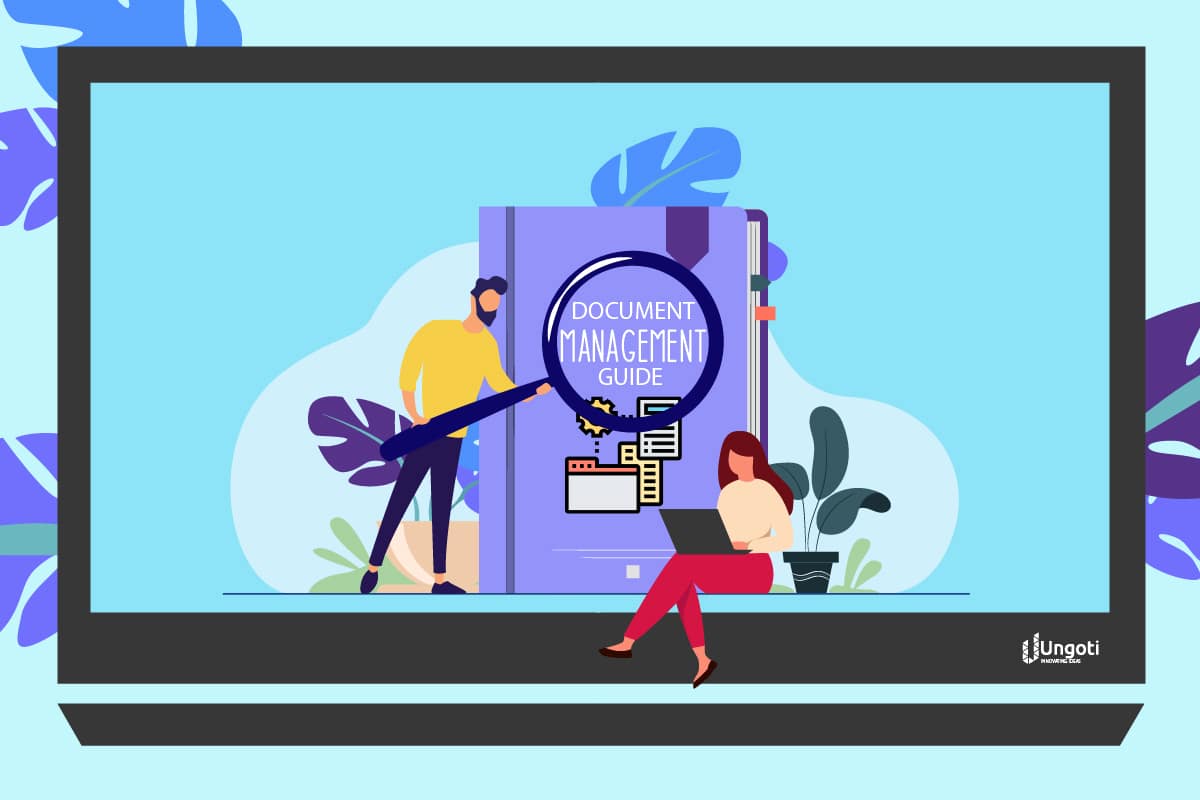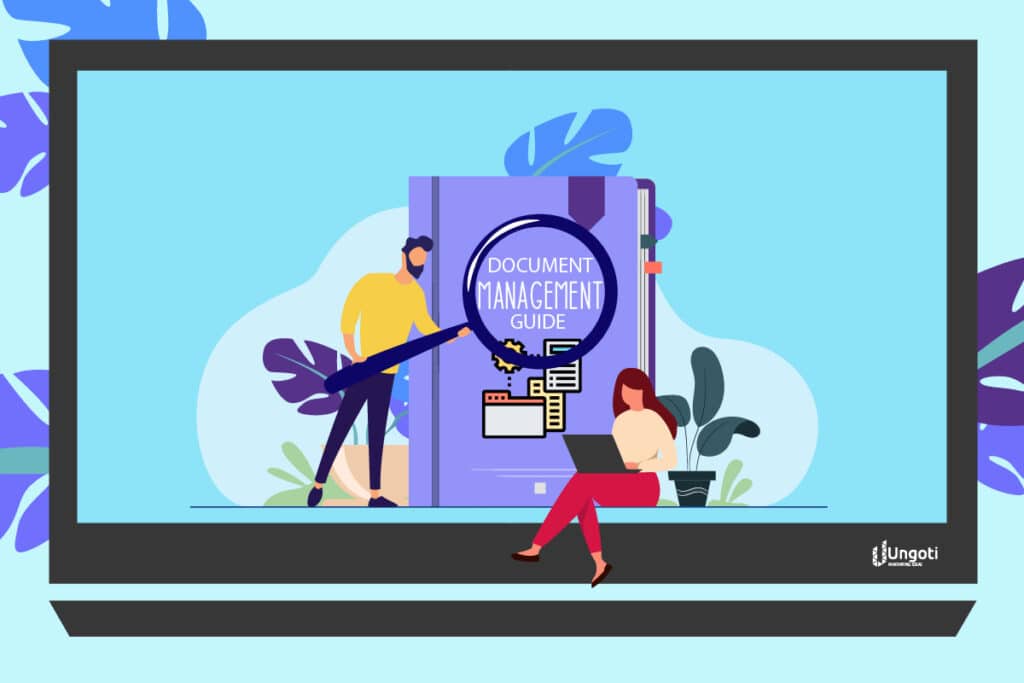 2. Search functionality
According to marketing intelligence company IDC, a knowledge worker spends on average 2.5 hours each day searching for information. That's 30% of his workday. When calculated for the entire year, a company's work force wastes so many days' worth of time looking for the right documents, reports and tools.
This is one of the problems that both the intranet and the extranet solve. Modern day intranet and extranet technologies come with a search functionality, where users can use search terms or keywords, to find the proverbial needle in a haystack.
This feature is particularly helpful in the extranet because it reduces the lag time that occurs due to a lack of data availability during cross-company collaboration. Data siloing is avoided and the process of finding and using documents and tools becomes easier.
3. Request processing
A company functions predominantly on data. Without it, you and your colleagues will be unable to complete any allocated jobs. This is where the intranet comes in.
The intranet has an information generation capability, which allows employees to access important data like reports, forms, handbooks, contact information, workflows and more. As and when the business need arises, you can get the specific information you need and address these requirements immediately.
This information generation capability is also available in the extranet and it really reduces the burden of providing data on your internal company staff. For example, an extranet can help your customers find information about your products and services, payment instructions, warranty statement etc. easily. Your suppliers too can use the information generator to find out your requirements for new materials and get quotes for the supply of parts & materials. All this can be done by eliminating staff interaction.
4. Integrations
Software integrations are one of the main features of the intranet. These integrations help employees collaborate and increase workplace productivity. Typically, the intranet offers various integrations like the Office 365 Suite, business productivity tools (like Salesforce, Slack etc.), G Suite, Google Drive, Calendar and search connectors (like SharePoint, OneDrive etc.). Some intranets also come with multi-language integrations and analytics tools.
A lot of modern day intranets also support cloud integration. This makes the company more responsive and nimble. Some companies have even transitioned into fully cloud-based intranets as well. These intranets allow employees to share data in real-time, work remotely and collaborate effectively across time zones and geographies.
Additionally, such a cloud-integrated or a cloud-based intranet is also very inexpensive because the company doesn't need to spend so much on maintaining the physical servers; a third party will do everything for you.
The extranet too comes with certain integrations, in order to facilitate cross-company communication and collaboration. For example, if an intranet uses Salesforce, you have the option to upgrade your Salesforce package to support external communities.
The Office 365 Suite has an external sharing setting. So too does SharePoint Online, which is a cloud-based variant of SharePoint. Licensed users, across multiple Office 365 subscriptions, can gain access to your data and tools, depending on your permission settings. Together, these tools improve cross-collaboration productivity.
5. Privacy & security
Now, you might be wondering what is the difference between intranet and extranet in terms of privacy and security. This is one feature where very concrete differences lie.
In the intranet, data privacy and security features help control the access to information on a need-to-know basis. So, passwords and encryption are two features that are used extensively on intranets.
In the extranet, additional layers of security need to be added because you're giving an external party access to your confidential records and tools. Without the proper security features, your databases may become vulnerable to a malicious hacking attack.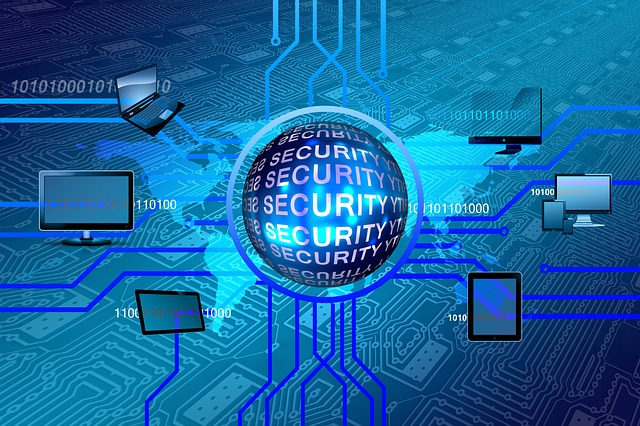 Companies use robust firewalls to isolate the extranet from both private and public networks. This way, your external stakeholders receive only that information which is pertinent to them and not anything else. But if this isn't possible because of the complicated nature of your business partnership, granular controls like identity authentication and access & permission management will be employed. While all extranet access starts as inherited permissions, you can change it to explicit permissions.
The extranet may also use proxy servers with SSL certifications to prevent direct transmissions. This makes connections between the server and the browser more secure. IP address filtering is another security feature that extranets use. As a final level of security, data is encrypted and password-protected.
6. Collaboration & knowledge sharing
We now come to the final intranet vs extranet feature – collaboration and knowledge sharing.
These days, intranets support extensive intra-team and inter-team collaboration. They allow the creation of intranet groups, where employees can publish and share everything from project reports to blogs. Some intranets have an idea management tool where managers can source ideas from employees and teams can have discussions, share relevant data, conduct surveys for information and take collaborative decisions regarding new products/services/projects. In fact, a lot of managers use this tool to recognize creative ideas and to reward their employees for excellent progress.
Extranets too offer immense collaboration and knowledge sharing capabilities. External stakeholders bring many unique ideas to the company and add lots of value to the business's offerings. These ideas and support can be captured and shared using the extranet's cloud integrations. Plus, these days, you can easily provide restricted access to your internal tools and resources to priority users from your stakeholders' groups. This way, you can easily collate and disseminate external information.
Benefits of intranets vs extranets to the company
Based on the above features, we can now identify the amazing benefits that the intranet and extranet offer.
Benefits of the intranet:
Employees within the organization can easily share knowledge and expertise.
The intranet facilitates collaboration across time zones and geographies.
Leadership can also contact and collaborate on the intranet.
It facilitates quick and easy information search.
The intranet helps reward talented employees by making their contributions more transparent.
Intranets make the employee onboarding process more hassle-free.
Employees can get the contact information and schedules of colleagues, supervisors and leaders, allowing for better work planning.
It declutters the office by moving document management to the intranet.
Its an excellent tool for employee engagement.
Benefits of the extranet
It reduces operation time by making available all the resources to external parties, as and when they need them.
Extranets automate many cross-collaboration tasks and therefore increase company productivity.
It reduces the need for phone calls, emails and face-to-face meetings, thereby making work more efficient, flexible and comfortable.
An extranet enables the company to take the product/service to the market faster, by providing more scope for collaboration.
Extranets increases customer loyalty by giving access to important order information, support and help guides.
With the Cloud, the extranet ensures that every partner benefits from real-time insights.
Intranet vs extranet of yesteryears
So far, we've spoken about the intranet vs extranet. Now, let's turn our attention to the genesis of these technologies.
Intranets and extranets were developed in the early 1990s. The concept for these technologies were suggested by Tim Berners-Lee and his team (the developers of the World Wide Web). After a few years of development, the first private networks were in use at the State University libraries of Colorado, Ohio and Utah; to create a database of books that students & university staff could browse. The earliest-known extranets were used by the State University libraries of Alaska, Colorado, Oregon, Rhode Island, and Utah; which enabled people not enrolled in the Universities to request access to publications.
Till as late as the early 2000s, intranets and extranets were used only for sharing of company policies and procedures. But as technology advanced, more integrations were added to them and intranets and extranets changed in scope and functionality, offering immense benefits to users.
The Modern intranet and extranet
Today, intranets and extranets have come very far in terms of what they can offer. Here are some advancements you can see:
• The intranet, extranet and social media
Intranets have become more than just tools for professional collaboration. In many companies, intranets have taken a leaf out of the books of social media platforms like Facebook and Twitter, allowing employees to post personal anecdotes, create & publish blogs/vlogs, start groups based on interests/hobbies and interact with fellow staff on a personal front.
These intranets have social interaction features where they can comment on posts, tag colleagues and like/share content. If employees wish to speak to a particular person, there's a direct messaging option too. Just like social media, intranets publish news alerts and articles about trending topics.
In extranet too, there are many customer/supplier discussion forums which are managed by companies. These forums act like social media platforms, where external partners can post content, ask questions, and provide solutions to each other, while also interacting with the company. Many extranets can be integrated with forms, surveys and polls, which can be used by the company to collect information from external stakeholders.
• Mobile optimization and accessibility of friendly technologies
According to research by the Boston Consulting Group, 80% of B2B buyers use their smartphones to do business. This makes it imperative for companies to mobile-optimize their extranets. Not just their extranets, but their intranets too. After all, almost everyone has a mobile these days.
Many companies have started developing mobile-friendly apps of their employee portals or communication platforms, which employees can download onto their phones and use. These intranets offer very intuitive templates & layouts that resize based on the device's screen specifications. Additionally, many integrations like Office 365, G Suite and SharePoint already having mobile apps of their own, making it very easy for internal staff to use the intranet on their phones.
The case is the same for extranets where the extranet comes with mobile-optimized CMS integration, secure mobile browser, cloud-based integrations and chatbots.
Apart from mobile-optimization, there is the issue of accessibility. These days, most companies are becoming equal opportunities employers and are adopting technology which are disability-friendly. This includes intranets and extranets.
That's why many intranets and extranets today have features like skip navigation links, re-sizable graphs & pictures, easy-to-understand alt text & captions/subtitles, higher graphs-to-words content and font & background of contrasting colors. These intranets and extranets are also optimized for screen readers, keyboards and even voice.
• Integration and connectivity at an enterprise level
Intranet and extranet software/tools help break down the silos that limit movement of information between various parties. They improve intra-business and cross-business connectivity by providing features like on-platform direct messaging, video/audio conferencing, Azure Directory and identity management, interactive calendars, task & project management and internal/external APIs, amongst others.
Features like single sign-on make it less-cumbersome and less time consuming for both internal employees and external stakeholders to log-in, find the pertinent information and work on their projects/tasks.
Plus, most intranets and extranets come integrated with (and sometimes even work exclusively on) the cloud. SaaS cloud intranets and extranets increases connectivity by allowing people to collaborate and share knowledge across geographies and time zones.
3 intranet and extranet examples to help you gain clarity
Now that you know what is intranet and what is extranet, it's time for a few intranet and extranet examples:
Intranet:
Goldman Sachs has an internal portal where current employees can start conversations with colleagues from across the world, share important work updates, get contact information of team members and book conference rooms for meetings.
Vodafone Ukraine's intranet called PROSTOR has been designed specifically to engage employees. Staff can start polls/surveys, publish video-blogs, collaborate & plan corporate activities/events and publish important life events.
The Schaeffler Group's intranet – Schaeffler CONNECT – is the one-stop destination for all employees to find minutes-of-meetings, company announcements, project details, and more. Supporting more than 2000 groups, this intranet enables strategic collaboration.
Extranet:
Amazon has a dedicated extranet for suppliers/sellers, where companies can create accounts, list their products and make a sale. Authentication features ensure that it is a legal company and not a scam.
FedEx has an extranet where customers can log-in and check the status of their delivery. They can even edit the delivery place, date and time or place an order for extra services.
Colleges like the Brown Graduate School have an online application portal (their extranet) where prospective students can fill in the online application form, browse through course materials, book college dorms, and even make semester payments.
The future of intranets and extranets
Before we culminate this discussion about the intranet vs extranet, let's also look at what we can expect from them in the future.
Artificial intelligence & machine learning?
Artificial intelligence (AI) and Machine Learning (ML) have become the biggest developments of the present and it's safe to say that intranets and extranets too will be optimized and bettered using these state-of-the-art technologies.
AI and ML have the ability to make intranets and extranets more intelligent. With their help, your company's intranets and extranets can learn to identify employee/external-member usage patterns and provide access to most-frequently-visited pages, tools, documents, contact information, and content.
AI and ML can also be used to analyze the role of the user of the intranet or extranet and suggest relevant job postings, communities and corporate events to internal employees; and suggest pertinent open bids (suppliers), discounts (customers) and reports to external stakeholders.
As we've discussed, some companies have started optimizing their intranets and extranets to voice. With AI and ML, they can fine-tune the technology's ability to decipher voice commands and offer relevant information. Maybe someday, this can eliminate the need to use keyboards to type-in queries.
Even with chatbots, AI and ML can analyze typing patterns and prompt users with the type of searches they normally make, improving the UX of the platform. AI and ML can take this step further by directing specific queries to experts within the company by analyzing their job roles and activity history on the platform.
Finally AI and ML
Finally, AI and ML can add lots of value to the social functionality of the company's intranets and extranets. By identifying content consumption patterns, they can eliminate unwanted, fluff content and suggest content that is community/group-specific, creating a much more enjoyable experience.
Discover the Intranet
Any questions?
Have any questions?
This is what you can do:
More on Document Management